4-Post Rolling Bridge Jacks for Full Wheel Service
A rolling bridge jack is the only way to turn a four-post lift into a full-service car lift. Each frame-engaging jack lifts one-half of your car, and two will raise all four wheels off the runways. Wheel service becomes a cinch, and your BendPak might be the last lift you ever purchase for service and vehicle storage.
BendPak offers seven rolling bridge jack models that are designed to hold between 4,500 lbs. and 25,000 lbs. each. Each jack is placed on top of a four-post lift, so it can ​slide between the runways. It elevates the frame of your vehicle to permit access to the wheels. Bridge jacks help get the most out of your car lift and dramatically increase your service abilities. You'll be able to change tires without sending your wheels across the street. Simply balance them on your own wheel balancer. If you purchased an alignment lift and wheel aligner, you can perform full alignment services after returning fresh, balanced tires and wheels to the car. By not having to change lifts, you revolutionize your workflow with greater efficiency, and ultimately, more profit.
 The 4-Post Bridge Jacks are manufactured by the biggest autmotive supplier,
BendPak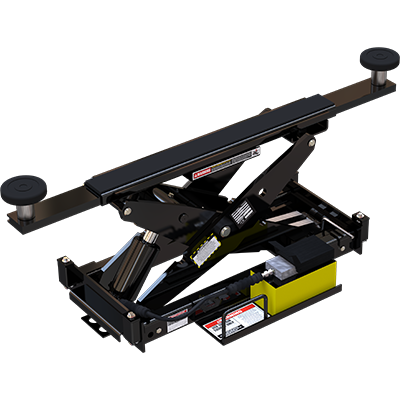 RBJ4500 
(5175988)
2.041 kg Capacity / Rolling Bridge Jack
BendPak RBJ4500 rolling bridge jacks are designed to hold up to 4,500 lbs. Use this rolling bridge jack with your BendPak HD-9 4-Post series car lift for increased versatility and productivity.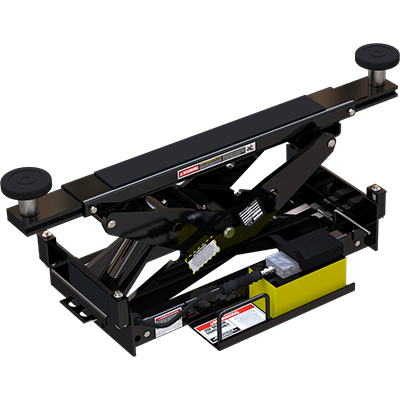 RBJ6000 
(5175987)
2.722 kg. Capacity / Rolling Bridge Jack
This 6,000-lb. capacity rolling bridge jack is specifically designed for use with the Quatra scissor lift. The RBJ6000 provides you with the ability and added versatility to raise the wheels off the runways of your scissor lift.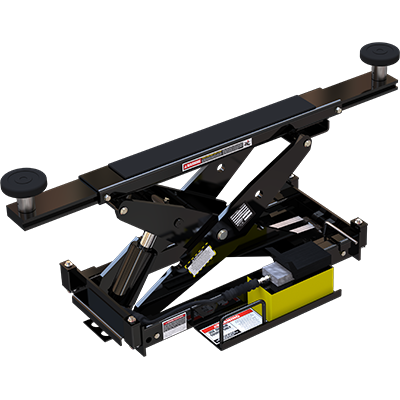 RBJ7000 
(5175986)
3.175 kg. Capacity / Rolling Bridge Jack
This 7,000-lb. capacity rolling bridge jack is made for an HD-14 four-post lift. Each rolling jack comes complete with three safety-lock positions and stackable pad adapters to provide added clearance when needed.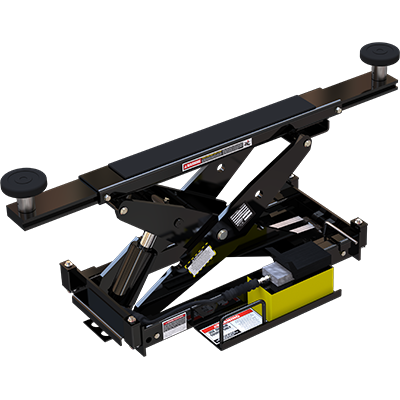 RBJ9000 
(5175985)
4.082 kg. Capacity / Rolling Bridge Jack
---
BendPak's 9,000-lb. capacity rolling bridge jack is ideal for use on the HDS-18E four-post lift, especially if your vehicles have an unbalanced center of gravity. This jack is ideal for heavier trucks and SUVs.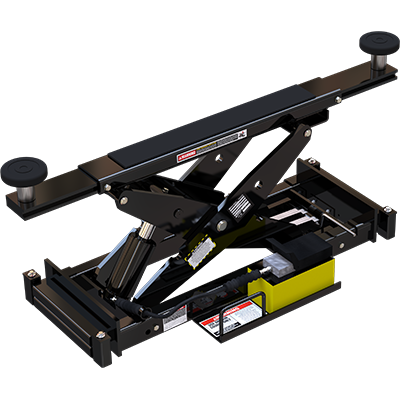 RBJ15000 
(5175031)
6.804 kg. Capacity / Rolling Bridge Jack
Our 15,000-lb. capacity bridge jack is made just for the HDS-35 four-post lift. This particular car lift is truly made for massive trucks and commercial equipment. Check out the RBJ15000 jack if you need to perform full wheel service on heavy-duty vehicles.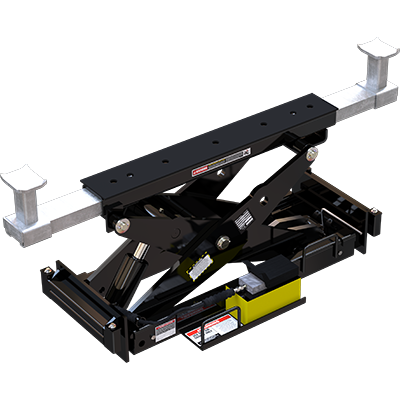 RBJ18000 
(5175032)
8.165 kg. Capacity / Rolling Bridge Jack
The powerful 18,000-lb. capacity RBJ18000 rolling bridge jack is made for use with your HDS-35 or HDS-40 four-post lift series. Sometimes a vehicle's center of gravity that isn't in the exact middle of the vehicle. In this case, even a 30,000-lb. vehicle might require a jack that is rated for more than half the vehicle's weight.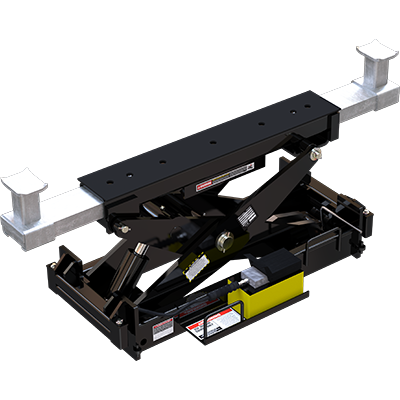 RBJ25000 
(5175033)
11.340 kg. Capacity / Rolling Bridge Jack
This is our most powerful rolling bridge jack ever, with 25,000 lbs. of muscle meant to service some of the biggest commercial fleets on earth. Use this jack on the 40,000-lb. capacity HDS-40 four-post truck lift to perform wheel service on almost any heavy-duty vehicle on wheels.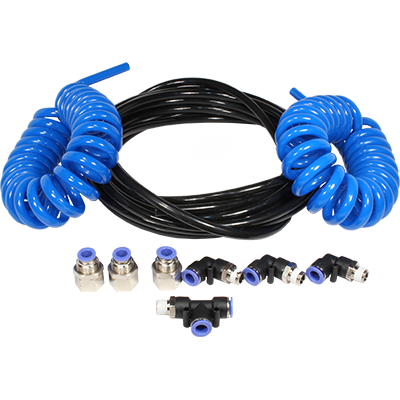 Airline Kit 
(5174009)
Integrated Rolling Bridge Airline Kit
The AK-14 integrated rolling bridge airline kit mounts and secures your airline to the bottom of your lift's runways, creating a tidy airline solution for your rolling bridge jacks.