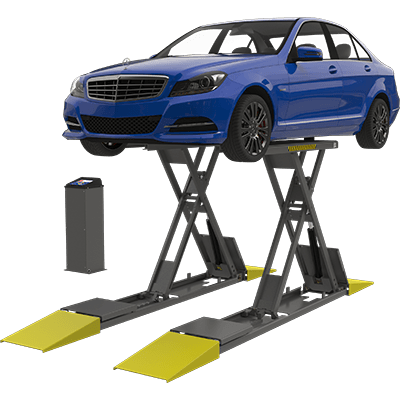 SP-7XL 
(5175994)
3,175 kg. Capacity, Scissors, Frame Engaging
This space‐saving, frame engaging lift features no cross members whatsoever, making installation simpler than ever. It easily accommodates most passenger vehicles and light trucks, and it comes complete with pneumatic safety locks, rubber lifting blocks and an open‐center for full under‐car accessibility.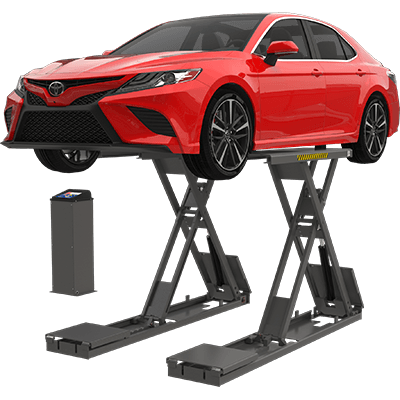 SP-7XLF 
(5175993)
3,175 kg. Capacity / Scissors / Frame Engaging / Flush Mount
This flush-mount version of our full-rise scissor lift is ideal for shops that are limited in space but have a huge demand for performance. The SP-7XLF has all the lifting height of a two-post lift without the columns that take up precious shop space. Features a 22" x 63" lift platform, equalization torsion bar, hardened pivot pins, dual hydraulic cylinders and ergonomic controls.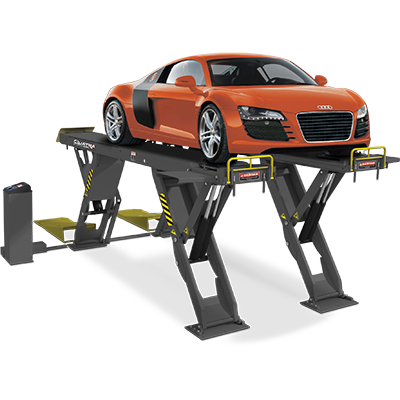 XR-12000L 
(5175183)
5,443 kg. Capacity / Quatra™ Pantograph Scissors Lift / Standard Runways
The Quatra™ specialty lift offers 12,000 lbs. of vertical lifting power. This amazing design permits easy, unobstructed access from the front, back and sides. Its post-free structure utilizes quad-opposing scissor car lift design. There's virtually zero radial shift, so it fits well crowded spaces.