Fit Two Cars in One Space
The revolutionary Autostacker™ A6S parking lift is a reflection of our continuing commitment to design and deliver innovative vehicle storage solutions that offer only the highest value to our customers. The space-saving design means you can now stack one vehicle above another in the same space typically required for a single parking stall. With the strength to handle loads up to 6,000 pounds and a footprint considerably smaller than other mechanical parking systems, the A6S delivers more parking capability space per square inch than any other lift in its class. Despite Autostacker's overall compact design, it provides a generous 85" of underside clearance. Benefiting from the knowledge of BendPak's vast automotive experience, Autostacker has applied many of the same technologies to its family of commercial vehicle parking systems. Thanks to Autostacker's auto-synchronizing power system and simple operator controls, more versatility and greater reliability are achieved.

Simple, Dependable Operation
The operator power console features simple ergonomic controls that are crafted with the user's well-being in mind. A dependable hydraulic drive system provides reliable power that requires very little service and maintenance over time. Tandem drive cylinders, combined with an intelligent hydraulic circuit, balance the hydraulic pressure accurately between the twin lifting cylinders for precise, equalized lifting of the platform. Removable covers provide easy access for simple routine maintenance and service.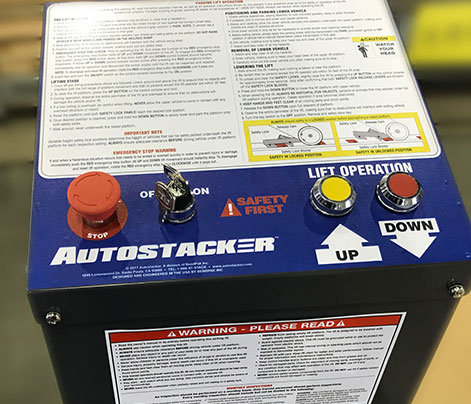 Autostacker A6S
6,000-lb. / 2722KG Capacity / Platform Parking Lift / Standard Width
The Autostacker is the latest-model parking lift to hit the home and commercial markets. With the strength to handle loads up to 6,000 lbs. and the minimal footprint necessary for a home garage lift, the Autostacker is the perfect garage parking lift for any home or shop owner.
2,722-kg lifting capacity
Key-switch disconnect fully disables operation for enhanced security
Audible alarm and warning buzzer alerts operator and bystanders when the lift is in operation.
Accommodates cars, light trucks and SUVs
Rugged, welded-steel construction is strong and durable
100% hot-dipped, galvanized steel platform
Attractive slate gray, baked-on powder coat finish provides added toughness
Front wheel dish acts as a wheel chock to prevent vehicles from rolling forward or backward
Full-width, gradual sloping platform reduces entry ramp height
Automatic safety locks engage at five different parking heights
Simple push-button controls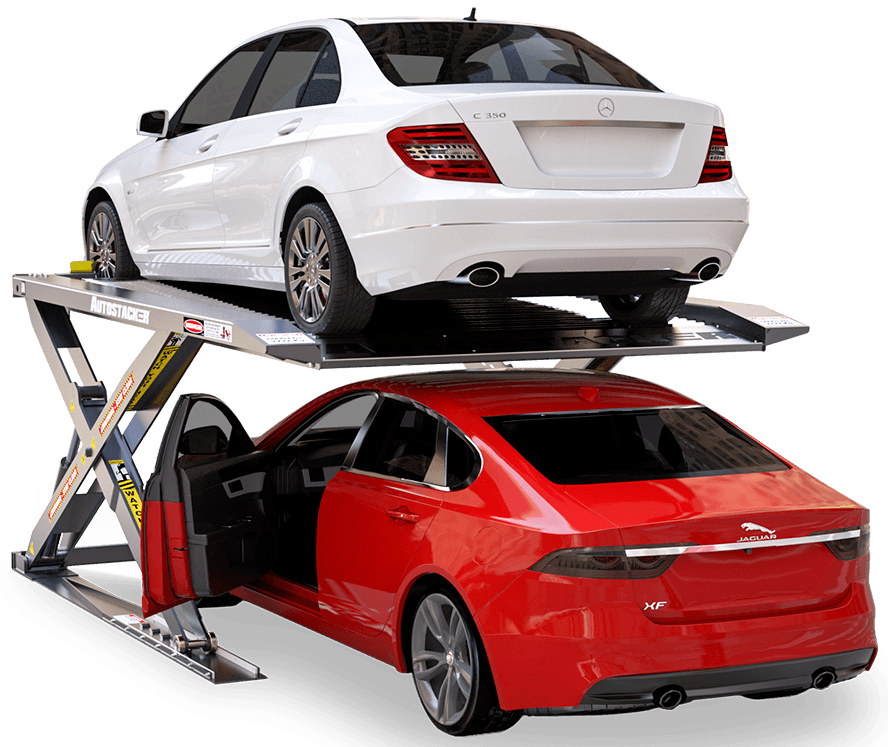 Autostacker A6W
6,000-lb. / 2722KG Capacity / Platform Parking Lift / Extra Wide
Meet the Autostacker A6W, an extra-wide version of the world's best fully collapsible parking lift. Like our standard-width model, the extra-wide edition offers a safe, easy way to store two vehicles in a single parking space. This model offers 8 more inches of interior space, making it easier to open vehicle doors and make a clean exit.
2,722-kg lifting capacity
Extra-wide construction for increased door clearance
Key-switch disconnect fully disables operation for enhanced security
Audible alarm and warning buzzer alerts operator and bystanders when the lift is in operation.
Accommodates cars, light trucks and SUVs
Rugged, welded-steel construction is strong and durable
100% hot-dipped, galvanized steel platform
Attractive slate gray, baked-on powder coat finish provides added toughness
Front wheel dish acts as a wheel chock to prevent vehicles from rolling forward or backward
Extra-wide, gradual sloping platform reduces entry ramp height
Automatic safety locks engage at five different parking heights
Simple push-button controls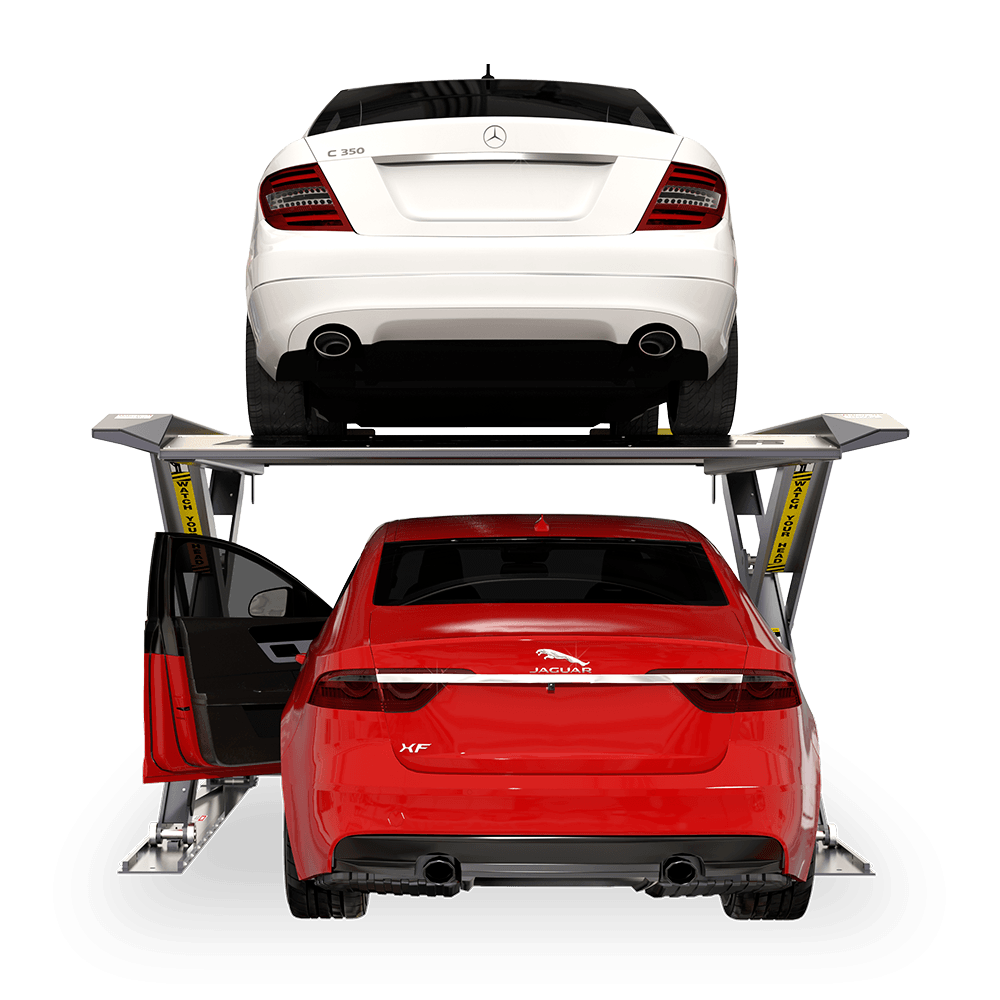 Autostacker comes with different options