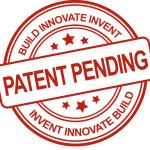 Extension Ramps for Scissor Lifts
Forget everything you know about all other extension ramps.

Introducing our revolutionary Extensionramps for scissor lifts – a cutting-edge solution designed specifically for any scissor-type car lifts. These innovative ramps are a
must-have for anyone looking to elevate their automotive scissor lift service experience, especially when dealing with lowered vehicles.
Say goodbye to clearance concerns and welcome a new era of convenience and
durability in your auto shop.
Elevate Your Scissor Vehicle Lift with LiftMotive's
Innovative Rubber Extension Ramps For Scissor Lifts.
These Extension Ramps for Car Lifts are not just any ordinary rubber ramps. Every curve, every contour, and every feature has been thoughtfully engineered to make them the ultimate tool to fit them on your scissorlift and for safely, efficiently lifting lowered vehicles.
Seamless Alignment: Our extension ramps are meticulously crafted to align perfectly with the existing lift ramps, thanks to their lower rear . This design ensures a smooth transition, eliminating any awkward gaps or bumps that can be found with other products on the market.
Unmatched Durability: We've engineered these ramps with rubber that boasts an impressive double increase in density to 1500kg/M3 compared to standard ramps who are roughly 700kg /M3. Tested at 4000KG on a 14000.00mm2 surface resulting in a stunning 350KG/cm2, they are exceptionally robust and built to withstand the rigors of daily use.
Convenient Handles: To make transportation a breeze, we've incorporated sturdy handles into the design. These handles provide a secure grip, allowing you to easily move the ramps wherever they're needed in your garage or workshop.
Enhanced Slope: Our extended drive-on section offers a longer and more gradual slope, making it effortless to guide even the lowest vehicles onto the lift platform. This feature minimizes the risk of vehicle damage during the driving-on process.
Branding at Its Best: Our commitment to quality is evident in every detail, including the inclusion of our logo, proudly molded into the ramps. This serves as a mark of authenticity and a testament to the superior craftsmanship behind these essential ramps.
Portability: Many traditional ramps on the market require the hassle of being securely bolted down to the ground, limiting their versatility and mobility. However, our Rubber Ramps for Car Lift Extensions offer a liberating alternative. These ramps are designed with portability in mind, providing you with the freedom to use them on a portable scissor lift without the need for any time-consuming and permanent bolting.
Don't settle for less when it comes to your automotive service equipment. Choose the ramps that are meticulously designed to meet your needs – choose our Rubber Ramps for Car Lift Extensions. Elevate your expectations, elevate your car.
In-House Engineering Excellence: Unveiling Our Innovative Extension Ramps
Leveraging our automotive industry experience, we've in-house engineered and designed innovative rubber extension ramps. These ramps provide a perfect alignment, exceptional durability, and convenient transportation. Rigorously tested, our product sets a new standard for scissor lift performance.
We go above and beyond, subjecting our products to rigorous testing beyond industry standards to ensure they meet the highest quality and performance benchmarks. Our rubber extension ramps are engineered to excel even under the most demanding real-world conditions.