BendPak Car Lifts In Europe
LiftMotive Helps You Find the Perfect BendPak Lift
An auto lift by BendPak consistently delivers on a promise of breakthrough quality and unsurpassed engineering excellence. Our legacy of superior craftsmanship is built deep into each and every one of our car lifts. To deliver on our promise, we go through every effort to get our automotive lifts ANSI/ALI certified. These standards change over time, and not every automotive lift company bothers to keep up. We redesign our car lifts regularly to meet changing certification standards, so if you have any questions about safety, please don't hesitate to call us and speak to a customer service representative at any time. LiftMotive is the European importer for BendPak products. 
Excellence in Manufacturing
As part of our mission to manufacture the safest car lifts on the planet, BendPak lifts are better built and heavier-duty than the competition. Standard features, such as extended, single-piece column pieces, internally routed chain-over drive systems, direct drive lift and ergonomically placed controls, exist on our car lifts because they make for safer, longer-lasting products.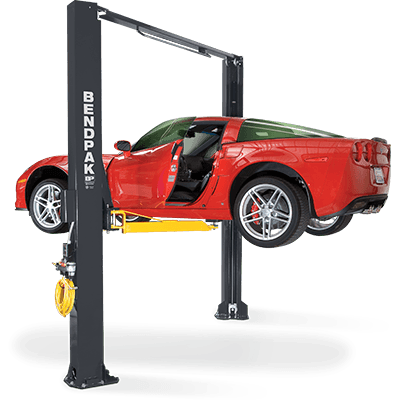 Two-Post Lifts
BendPak two-post car lifts and truck lifts have been found in the finest automotive body shops, dealerships and garages for decades. With a wide range of lifting capacities and specialized model variations, including symmetric or asymmetric options, extended length, clearfloor, hydraulic direct drive and more, our award-winning designs and exclusive features place BendPak two-post car lifts in a category all their own.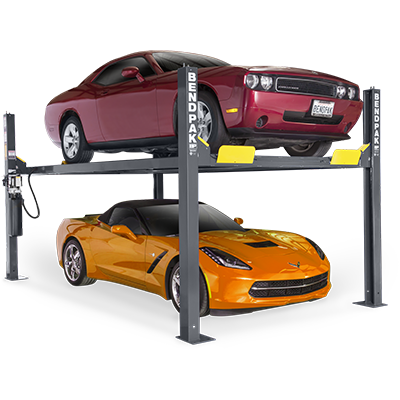 Four-Post Lifts
If you're looking for a car storage lift that doubles as a service lift, a four-post lift by BendPak may be the last lift you ever buy! Our expert engineers have packed every BendPak four-post lift with generous features, options and capacities. Whether you're a seasoned automotive professional or a dedicated DIY enthusiast, BendPak four-post lifts will easily accommodate any vehicle that you need to raise. BendPak four-post car lifts are perfect for home garage parking, car ports and professional shops.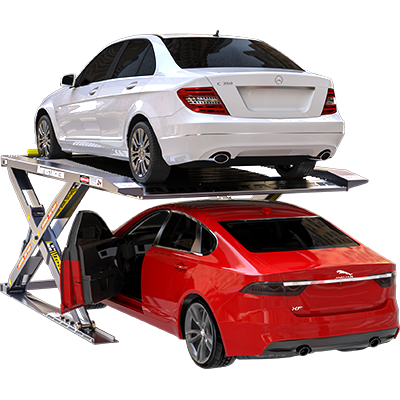 Parking Lifts
When you don't need a service lift but want to double or triple your parking space, BendPak has you covered. Our parking lifts offer the easiest and safest way to double your parking capabilities. When you're stowing away cars and trucks for the long-term or just parking for a long weekend, our parking lifts maintain a surprisingly small footprint. Both single units and side-by-side auto stackers are perfect for managing your parking needs.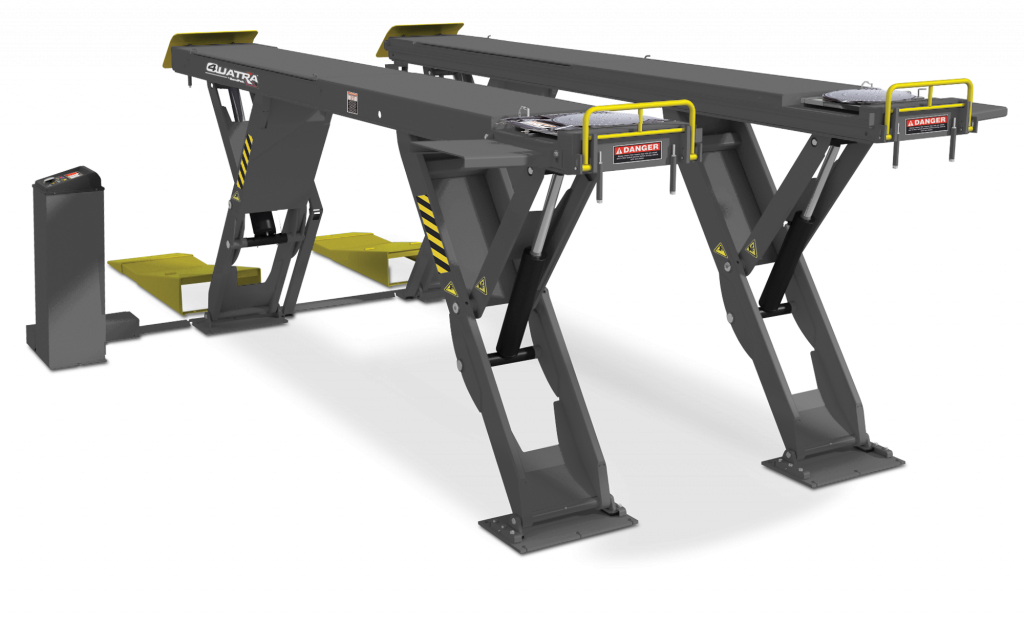 Alignment Lifts
With over 250 million vehicles being driven in America today (that's over 1 billion wheels in need of service), wheel alignment is one of the most profitable services you can offer. The easiest way to align a vehicle is on a car lift specially designed for alignment purposes. Make sure you give your customers the best with BendPak's proven alignment lift systems for cars, trucks and SUVs.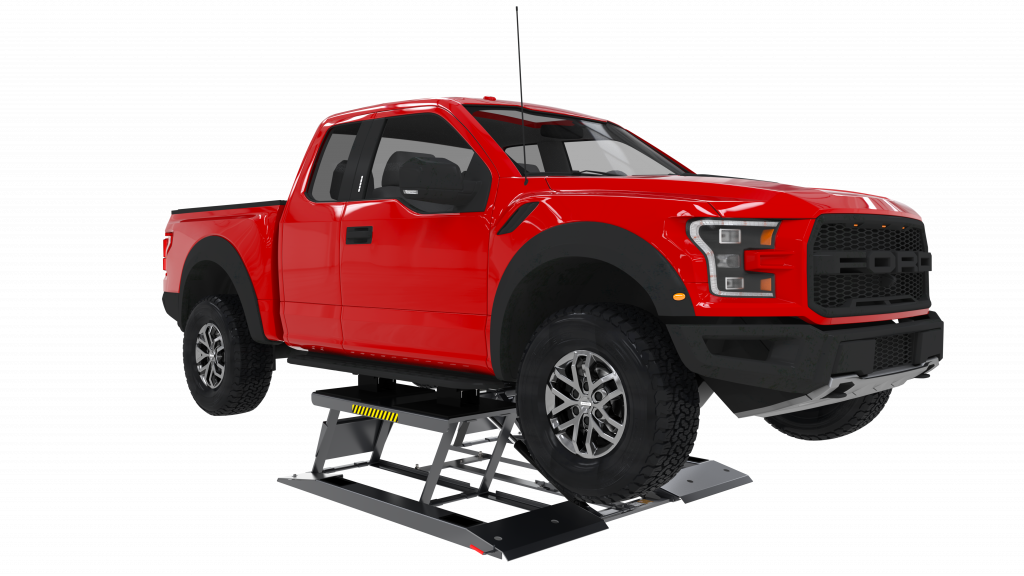 Low-Rise Scissor Lifts
To get the most out of your equipment in the least amount of space possible, you can't get better than BendPak low-rise lifts. Options include surface-mount, flush-mount, open-center designs and a variety of capacities up to 10,000 lbs. Theses units are easier to move around the shop than other car lifts, making them ideal for temporary or frequently changing work stations.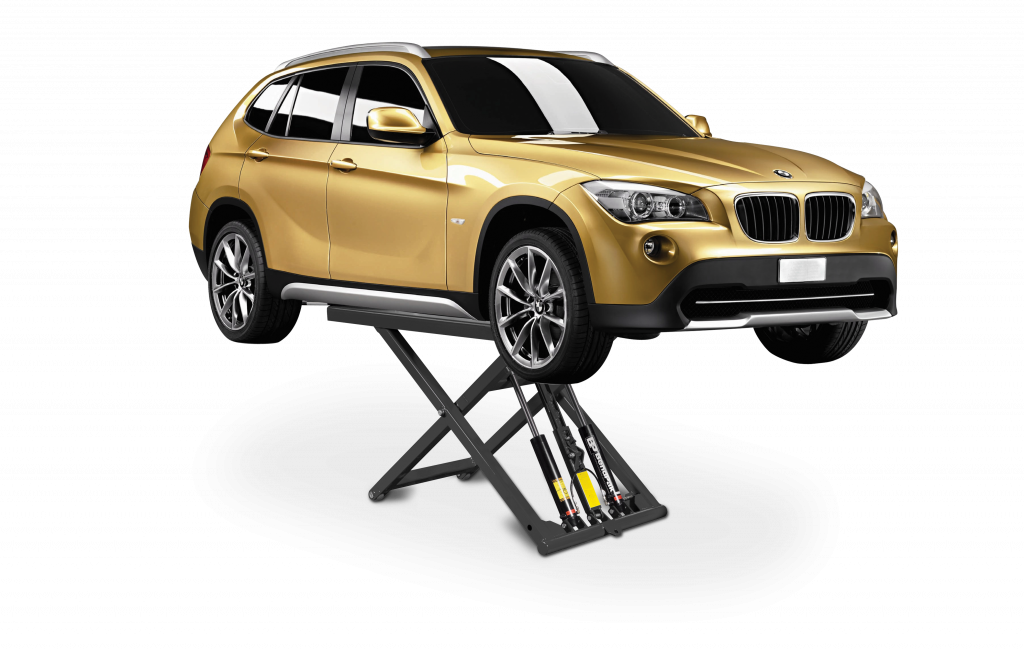 Mid-Rise Scissor Lifts
Mid-rise lifts are spectacular space-saving tools. Ideal for quick-lube pits, detailing shops, full service bays and home garages alike, these options take up minimal space while drastically increasing service capabilities. Whether you need a backup for your full-rise lifts or simply require a space-conscious lifting alternative, BendPak has the mid-rise scissor lift to match your needs.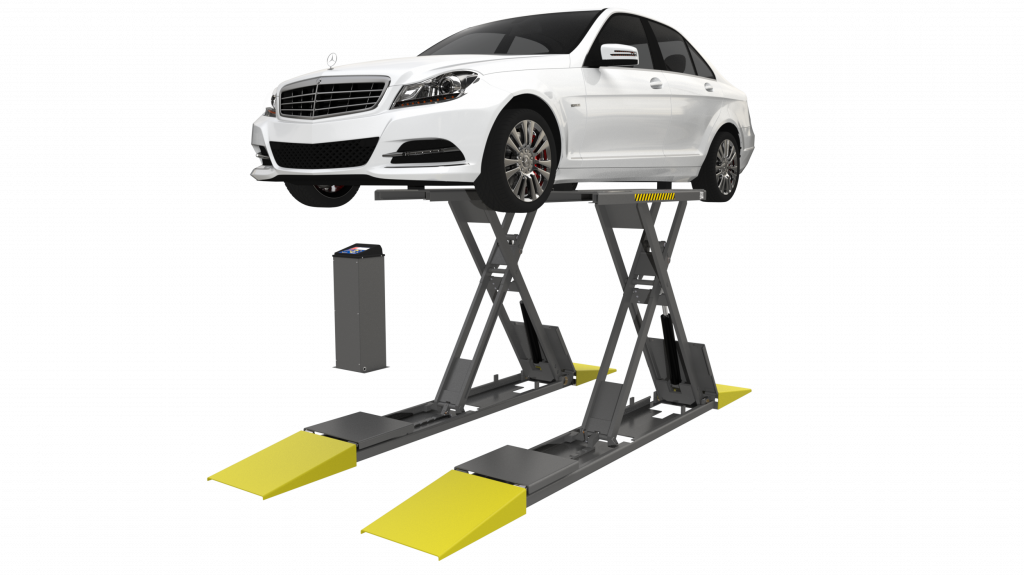 Full-Rise Scissor Lifts
When you need to save space but desire full standing room under a raised vehicle, a full-rise scissor lift is an ideal alternative to a two-post lift or four-post lift. BendPak's designs are open-center, so mechanics can perform all undercarriage services, unobstructed by cross members. A suite of optional accessories provides full wheel service capability on low-stance cars, as well as higher ground-clearance trucks and SUVs.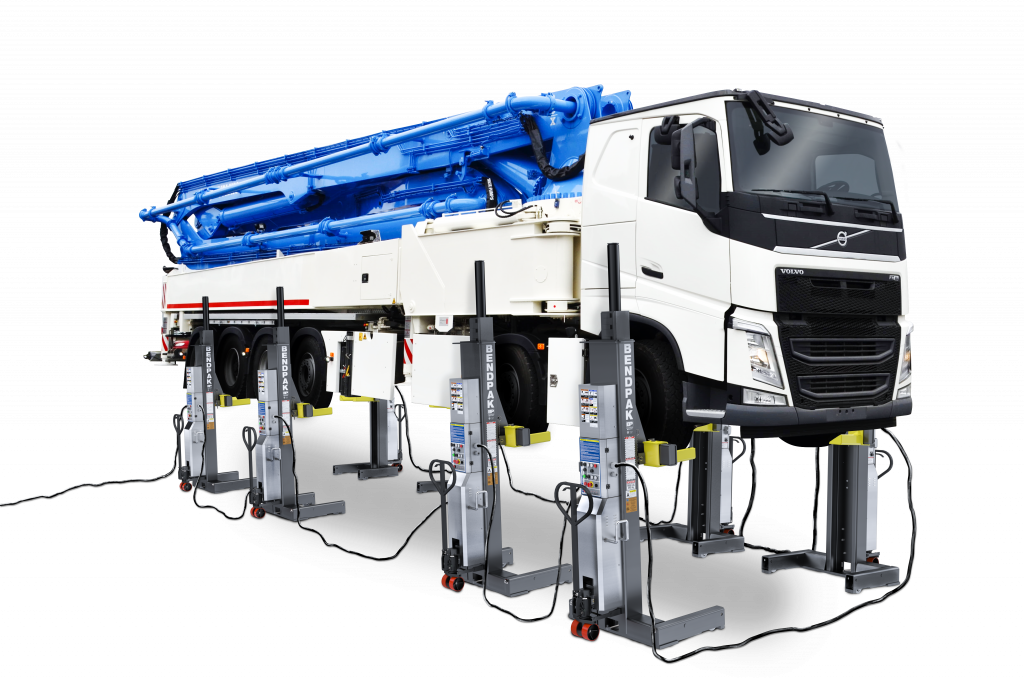 Mobile Column Lifts
Some vehicles are too massive to put on a four-post lift. For semi-trucks, farming equipment, municipal buses and even military craft, up to eight mobile column lifts can be strung together to safely hoist as much as 144,000 lbs. Mobile lifts are easy to operate and extremely reliable. Optional cross beams available to permit wheel service on BendPak mobile column lifts.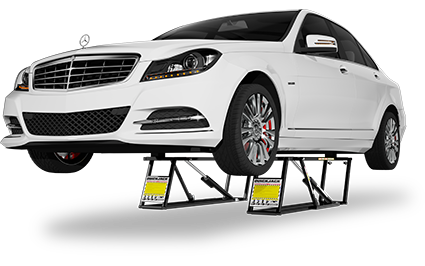 Portable Car Lifts
The QuickJack portable car lift is an amazing garage tool that provides open-center vehicle access on wheels. Each frame is entirely independent, and the frames move in tandem at the push of a button. QuickJack offers a cleaner workspace at the track, at home or in a commercial shop. Fully electric-hydraulic, affordable and safe, this is no flimsy "entry-level hydraulic lift." This is a portable lift you can count on.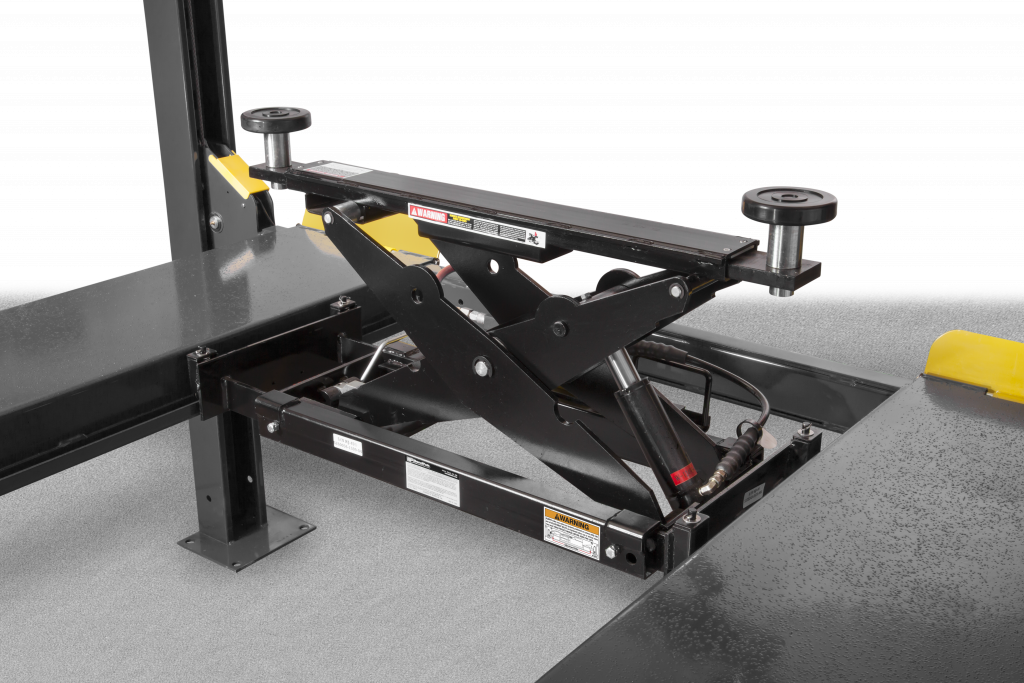 4-Post Bridge Jacks
Whether you're lifting cars or trucks, you will want to get the most out of your BendPak four-post lift. We developed these 4-post bridge jacks to get your wheels off the runway and make full wheel service fast, safe and easy. These bridge jacks turn your four-post lift into the most versatile car lift money can buy.