QuickJack Car Lift Systems
QuickJack Europe offers several different Quickjack Models. LiftMotive is a division of Quickjack Europe and we ship to any destination not only in Europe, but worldwide!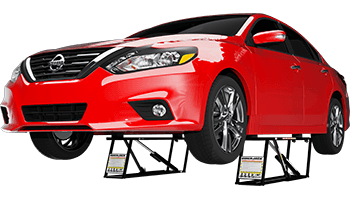 BL-3500SLX
1588kg. Capacity / Portable Lift
The 3,500-lb. capacity BL-3500SLX car lift is perfect for small-wheelbase vehicles. As the lightest model in our lineup, its frames are easy to transport in and out of the garage or wherever else you need to work. Have fun wrenching at home, and shave off seconds at the track. Great for Miatas!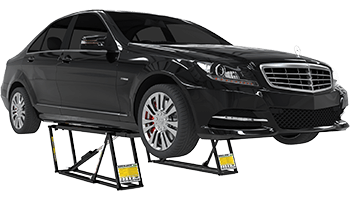 5000TL
2268kg. Capacity / Portable Lift
The 5,000-lb. capacity 5000TL car lift is the ultimate tool for DIY'ers and race enthusiasts. It covers most vehicle types and takes up very little space. This lift is extremely versatile and surprisingly lightweight (it's also our most popular model). Fits Porsche, Corvette, Mustang and more!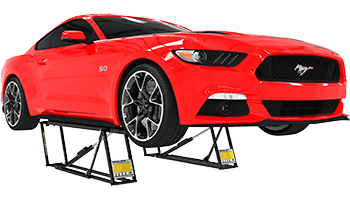 5000TLX
2268kg. Capacity / Portable Lift
The 5000TLX is an extended-length lift with jack support locations that extend 6 inches farther than our TL models. QuickJack is the best car lift for your home garage or shop, and with the additional reach of the EXT, you'll service more vehicles than ever. Great for light-duty trucks and SUVs.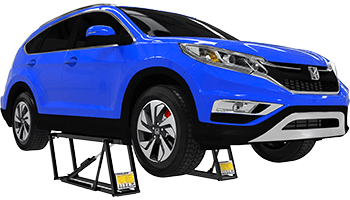 7000TL
3175kg. Capacity / Portable Lift
The 7000TL is our heaviest-duty portable car and truck lift system. Reinforced upper frame rails give this lift enough strength to effortlessly raise light-duty trucks and SUVs. For higher ground-clearance vehicles, don't forget to pick up our truck adapter set. The extra spacers will offer an additional 5″ of lifting height!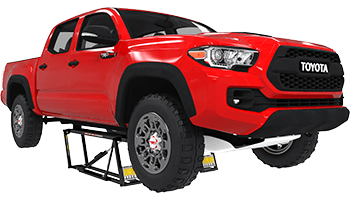 7000TLX
3175kg. Capacity / Portable Lift
The QuickJack 7000TLX is a 7,000-lb. capacity, extended-length truck lift that's specially made for raising heavy-duty powerhouses. Its 66″ lift point reach is ideal for long-wheelbase vehicles, trucks and SUVs. It even fits under most sports cars and sedans.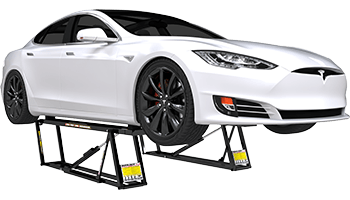 6000ELX
2721kg. Capacity / Portable Lift
The 6,000-lb. capacity 6000ELX is a super-long portable car lift with one of the widest lift point spreads in the industry. For drivers of some electric cars or vehicles with exceptionally long wheelbases, these frames are the only way to go. Ideal for detailing and wheel service on EVs.
The Story
The portable car lift was designed and introduced to the market in the Summer of 2013. The global patent was applied for two months later in North America, Europe and China. The QuickJack was developed specifically to address the shortcomings that have plagued the race circuit and DIY market for decades – getting cars off the ground shouldn't be such a chore. The QuickJack portable lifting system makes vehicle maintenance on the track and off convenient and lightning fast. The QuickJack can go anywhere and can be easily stowed in the trunk or back seat of most cars when not in use.
QuickJack™ is a division of BendPak / Ranger Products. Today, BendPak is the world's leading producer of car lifting systems, pipe-benders and air compressors with a global commitment to never settle. All over the globe the BendPak brand is recognized as the badge of quality. That's because for the past 50 years, we've been pioneering service equipment technology, marketing, and training programs, as well as operational and supply systems that are now considered the standard for the entire industry.
Quickjack Netherlands B.V. – Europe Importer
QuickJack products are made available through a network of licensed dealers. Quickjack Netherlands B.V., located in the Netherlands, is a licensed QuickJack dealer that imports and distributes the QuickJack family of products throughout Europe. As a direct European importer, Quickjack Netherlands B.V. is uniquely positioned to provide QuickJack buyers in Europe with the lowest delivered pricing and unparalleled after sales support.