Quickjack Europe is avaiable supplied by LiftMotive. LiftMotive is the official distributor in Europe for Quickjack Portable Car Lifts!
QuickJack Europe will make your garage life safer and more efficient. It will eliminate the corner-by-corner you perform with floor jacks during every tire rotation. There will be no more stressing over how much torque you're applying during brake changes. Sliding under cars for suspension work, oil changes, exhaust system swaps, detailing, etc. will all feel safer, and jobs will take less time. Even detailing jobs will be performed ergonomically and rapidly. As car buffs and gearheads ourselves, we hold one truth above all others: The best way to work is the only way to work.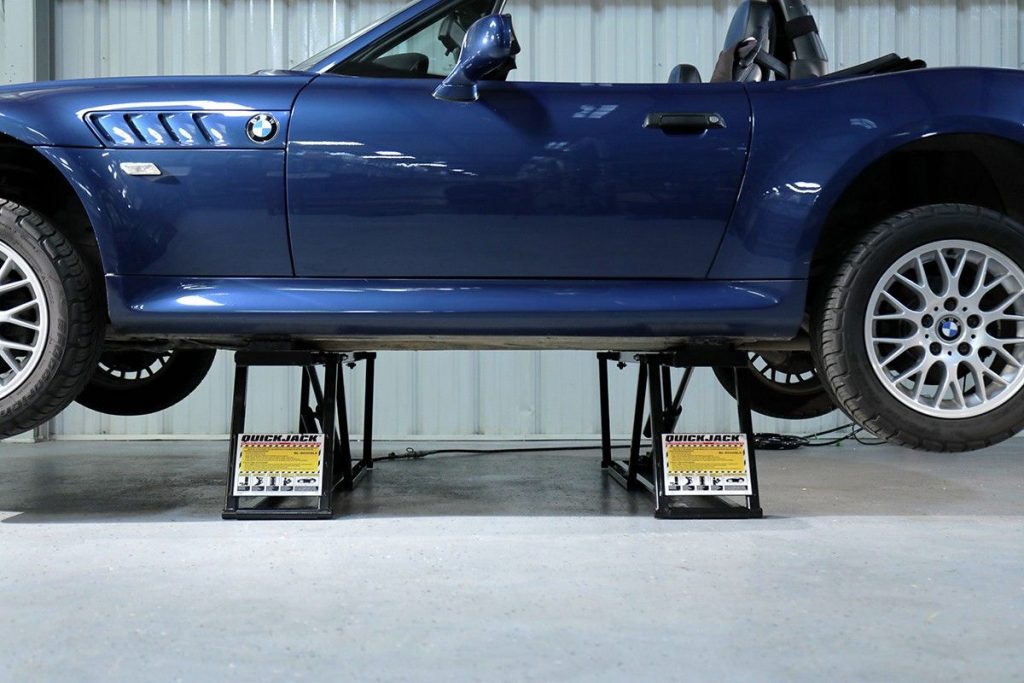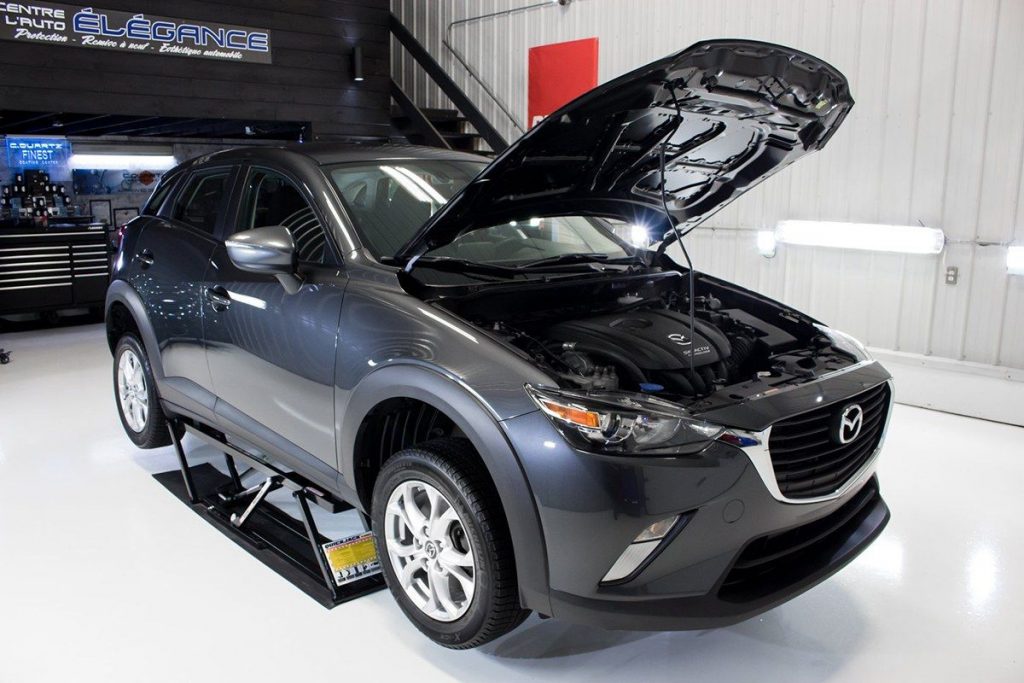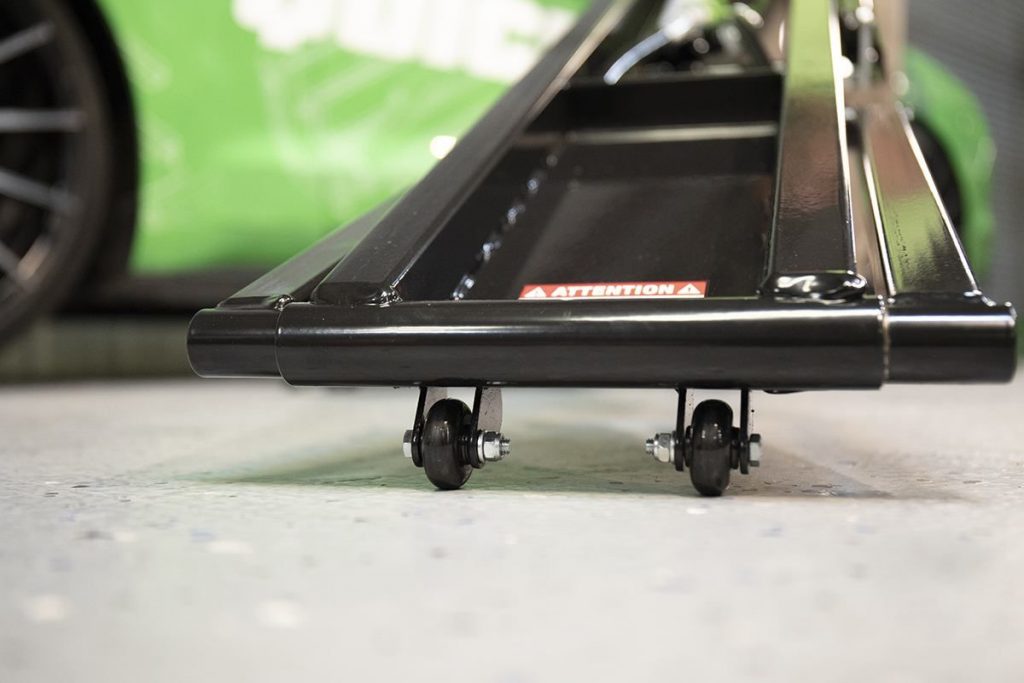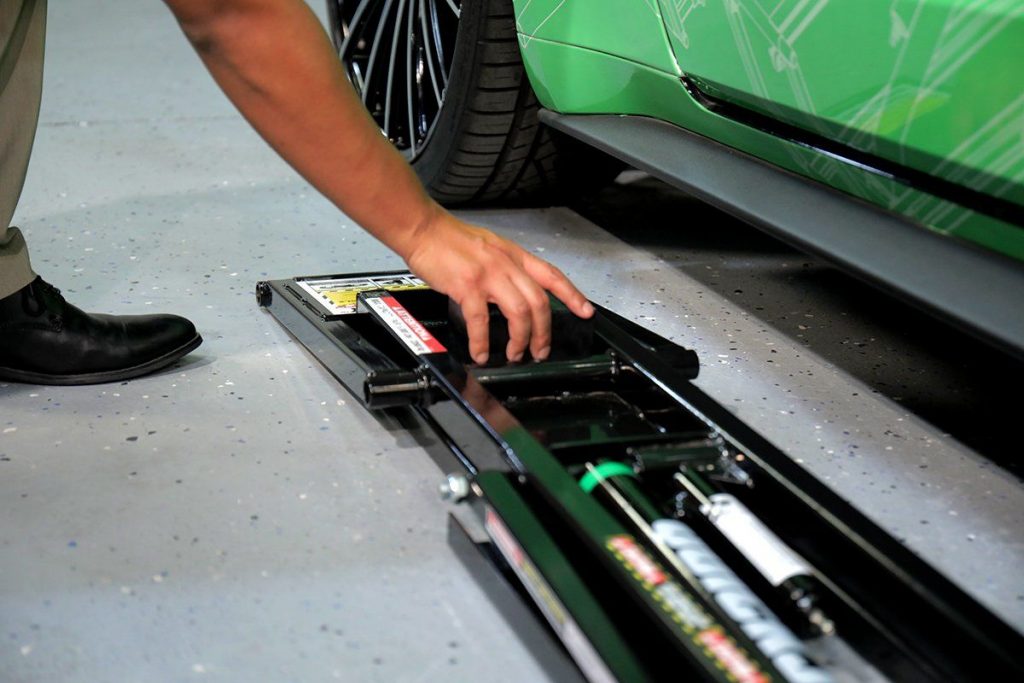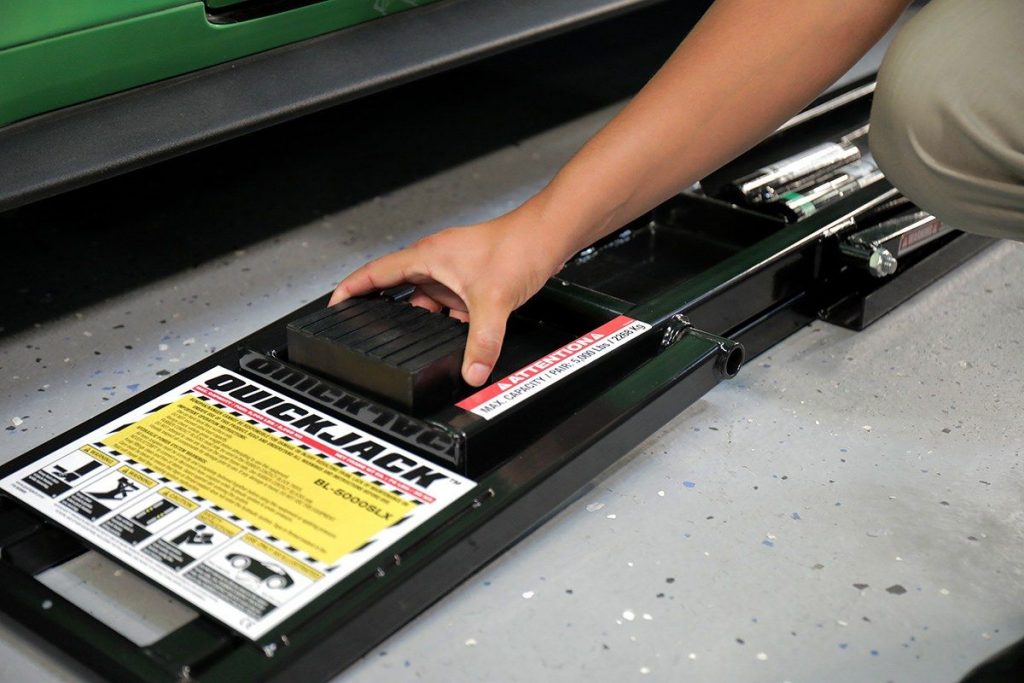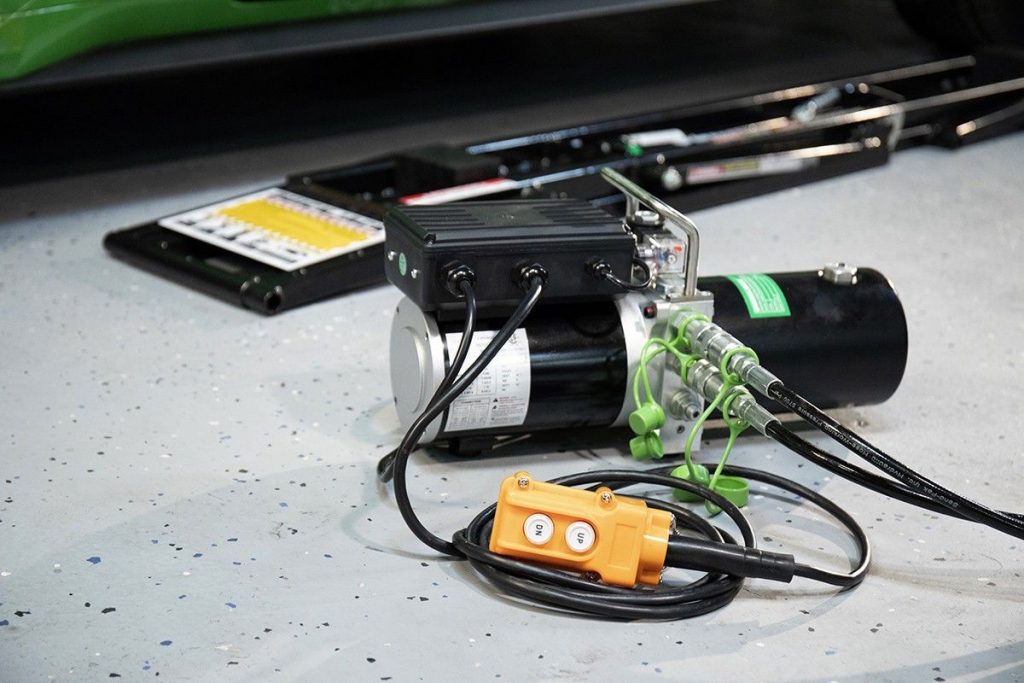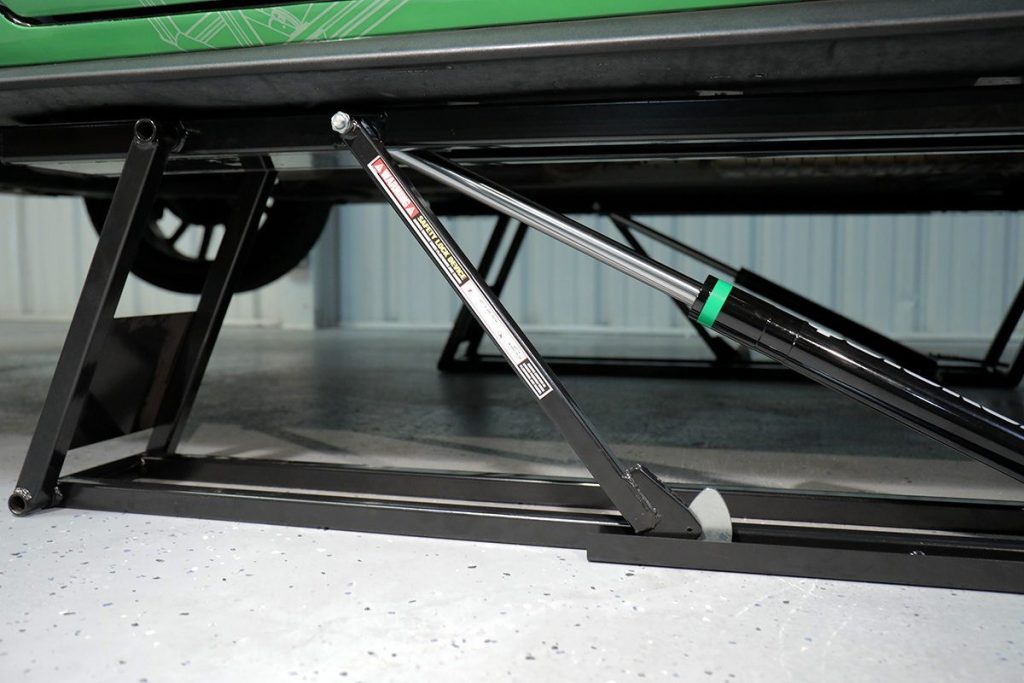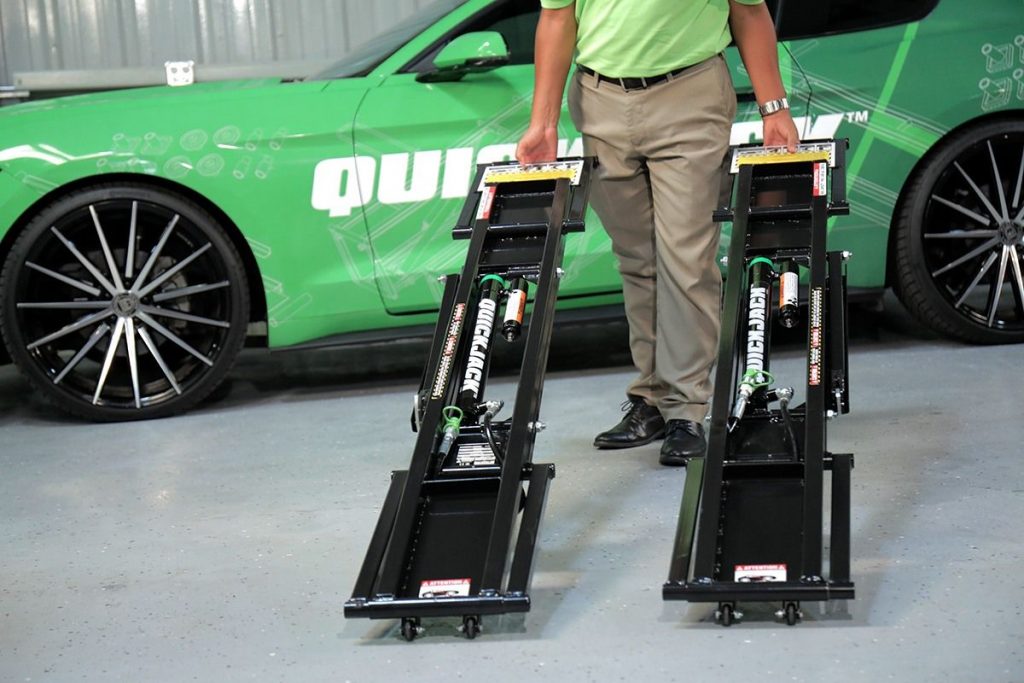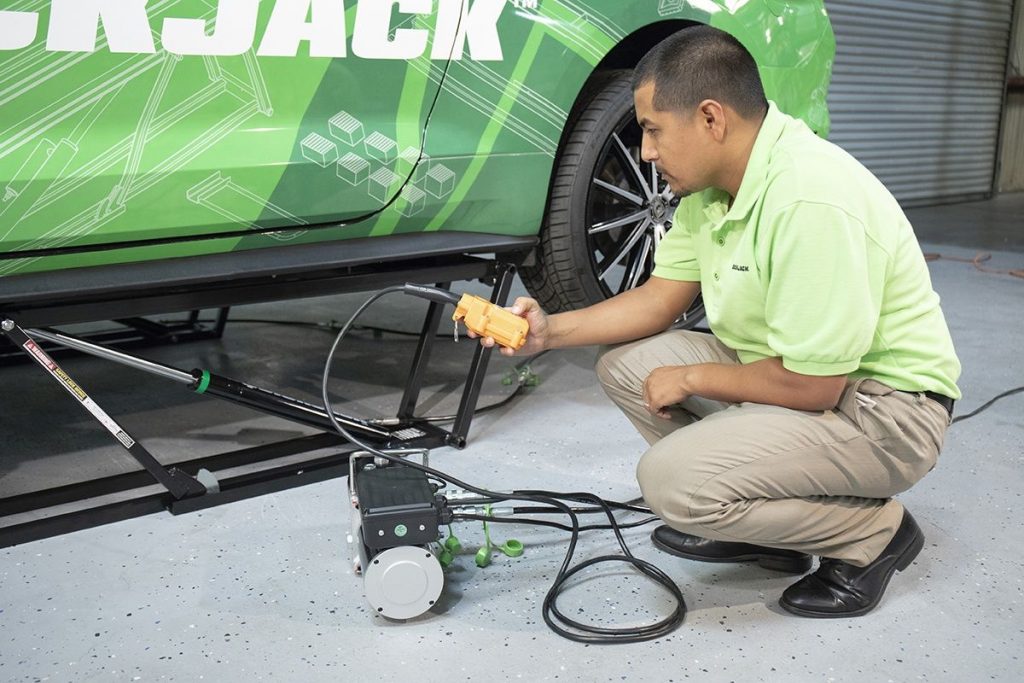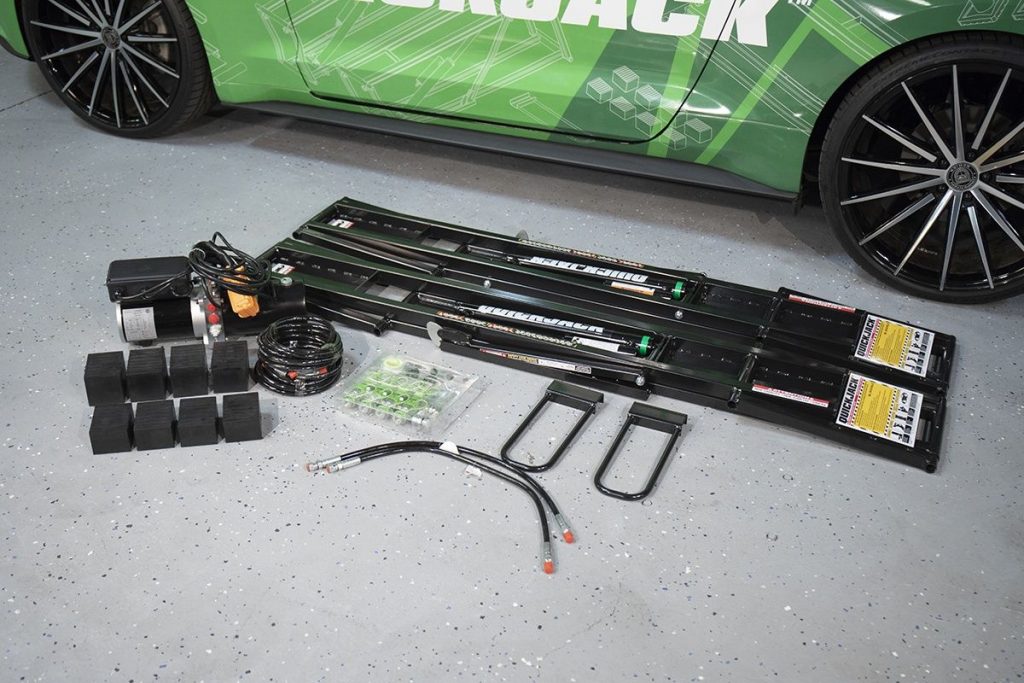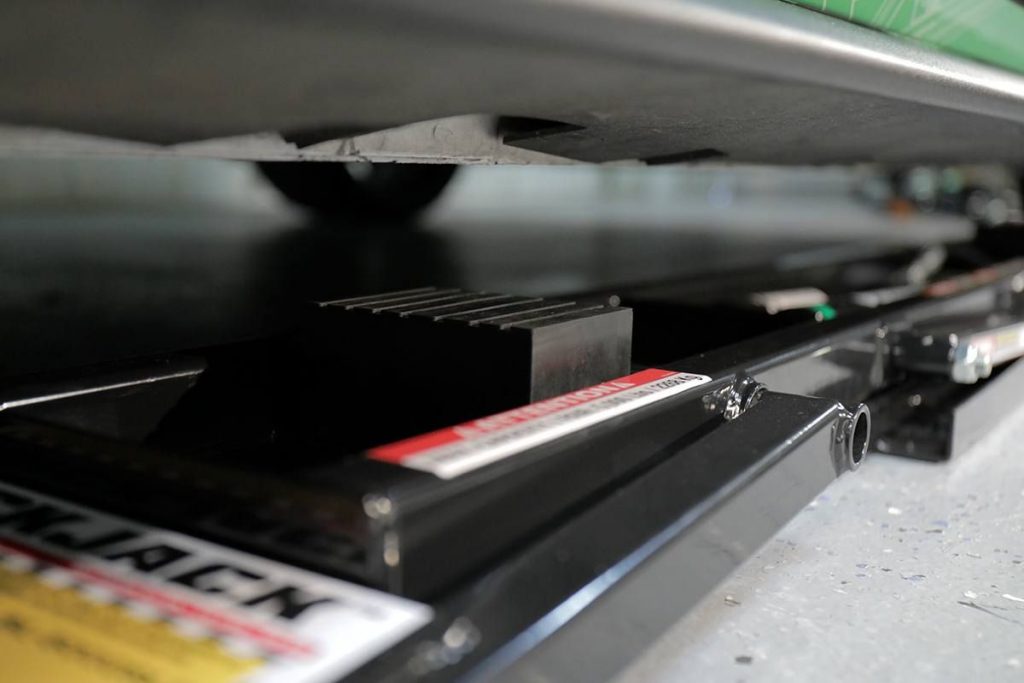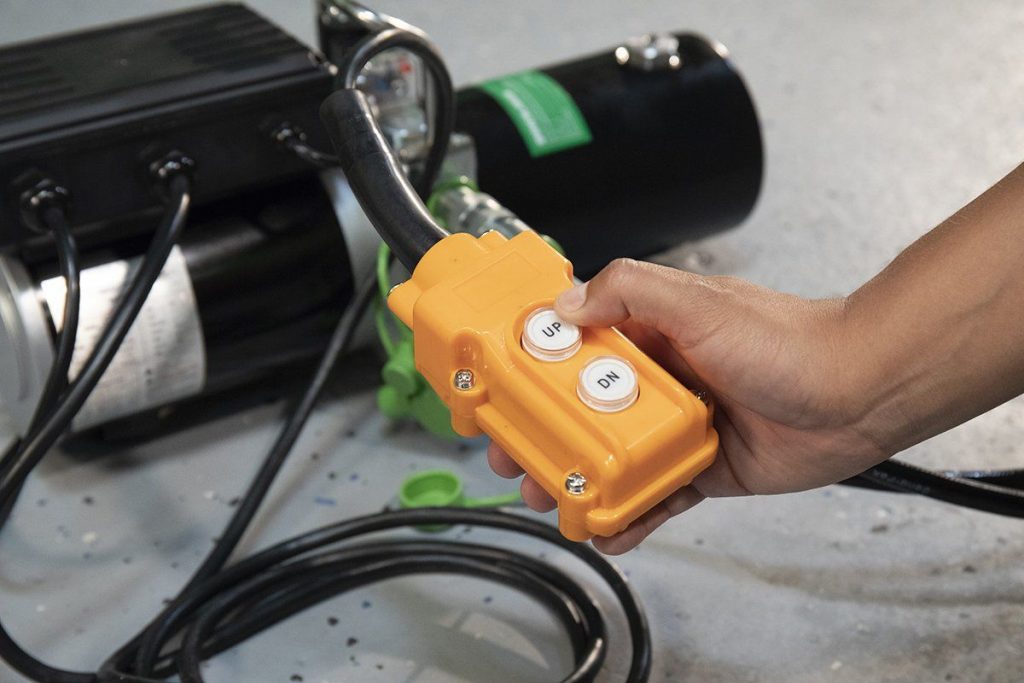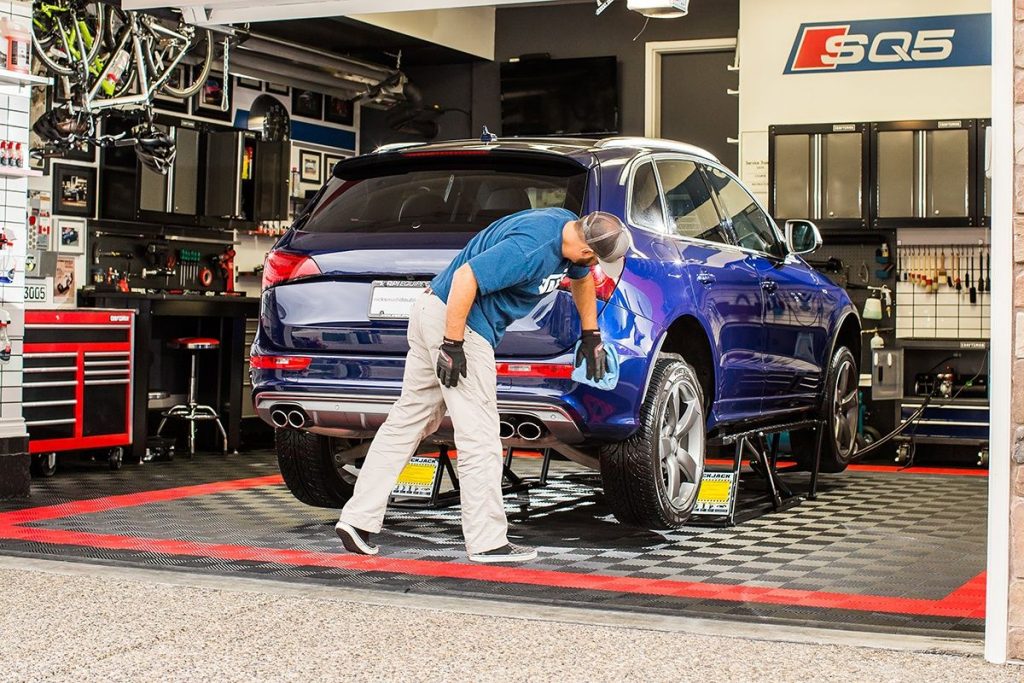 Most frequent questions and answers
Can I drive over the QuickJack frames?
You can drive "over" the QuickJack frames (a recommended method), but do NOT drive on top of the frames. Driving on the frames could cause damage and void your warranty.
What's the best power supply I should use with the 12-volt DC power unit?
With the 12-Volt DC Hydraulic Power Unit, it can be powered by a Car Battery, Portable 12-Volt Power Pack or Mini Car Jump Starter.
What do the air cylinders on the side of the hydraulic pistons do? Will they always hold air?
The small air cylinders welded to the sides of the main hydraulic cylinders act like air springs. Because the static weight of the lifting frames is minimal, the air cylinders assist lowering the frames after the vehicle's tires touch the floor, or if the lift was ever raised with no load.
Inflate each air bottle cylinder between 40-50 psi. Be sure to pull the connector off quickly to minimize air loss and don't forget to replace the dust caps as they help to retain air. The cylinders will require periodic recharging.
How long can I leave QuickJack raised in the air with a vehicle loaded?
Once the lift is raised and firmly positioned onto both safety lock bars, the QuickJack could remain elevated for an indefinite period.
Is it OK to use only one frame to lift?
No. QuickJack is designed to lift an entire vehicle by engaging the OEM recommended lifting points. Any attempt to alter this configuration could be dangerous and will void your warranty.
How fast is QuickJack shipped after I place my order?
We pride ourselves on state-of-the-art warehouse technology to guarantee most of the items you need are available for shipment immediately. Items that are in stock often ship within 48 hours after your order is received.
Setup
QuickJack Europe is very easy to set up, even if you've never purchased a car lift or worked with hydraulics before. Most components come pre-installed. All you have to do is wrap some thread seal tape, wrench on some fittings and pressurize the secondary air cylinder. The entire lift assembly is delivered in three boxes: two boxes for the frames and one for the power unit. The third box also contains the hoses, lifting blocks and fittings. All you need to supply are the tools and ATF for the power unit.
STEP 1
Lay out the contents of your three boxes
Lay out the frames, parts assembly, power unit and hoses on a clear surface, so you don't misplace or lose any parts during setup.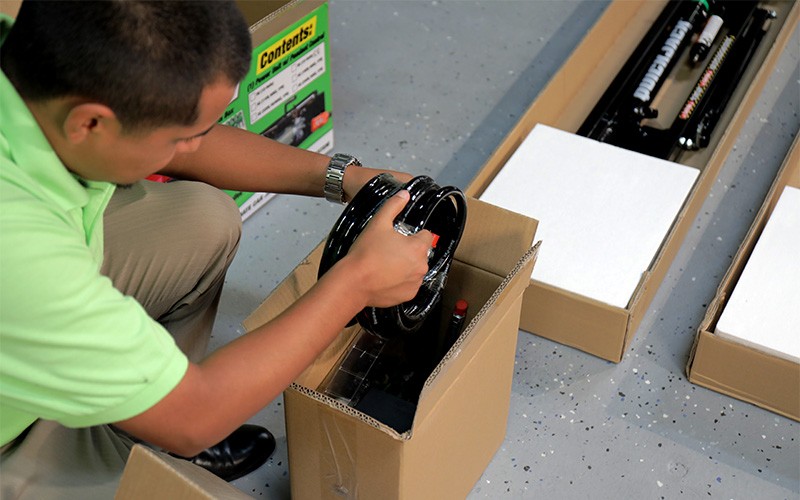 STEP 2
Prepare and tighten fittings
The frame assembly, hoses and power unit have some fittings that may need thread seal tape. A quick wrenching will secure and tighten the fittings.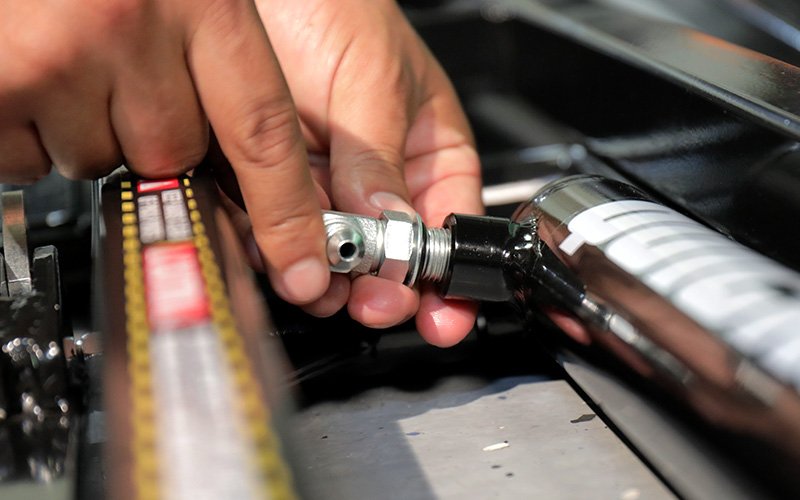 STEP 3
Pressurize air cylinders
One air cylinder on each frame needs to be pressurized. They will rarely need to be pressurized again. A hand/foot pump or air compressor will accomplish the job in no time.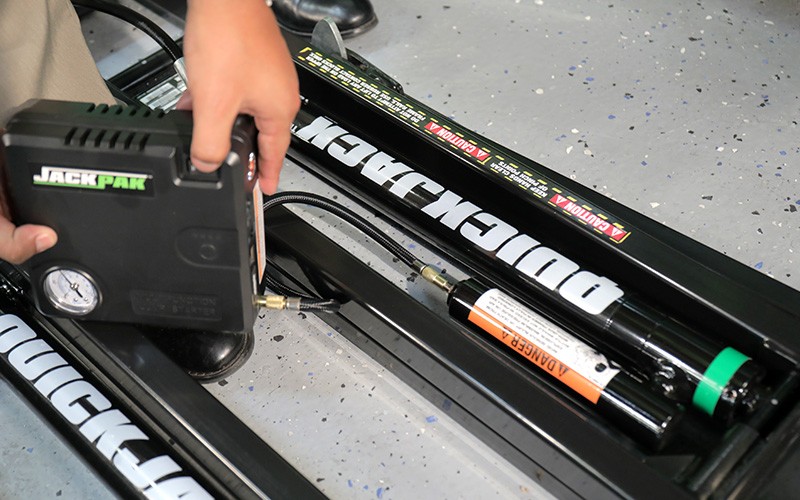 STEP 4
Set up power unit and fill with hydraulic fluid
Ensure the power unit fittings are secure, then funnel in 2.5 quarts of hydraulic oil or ATF fluid (not included).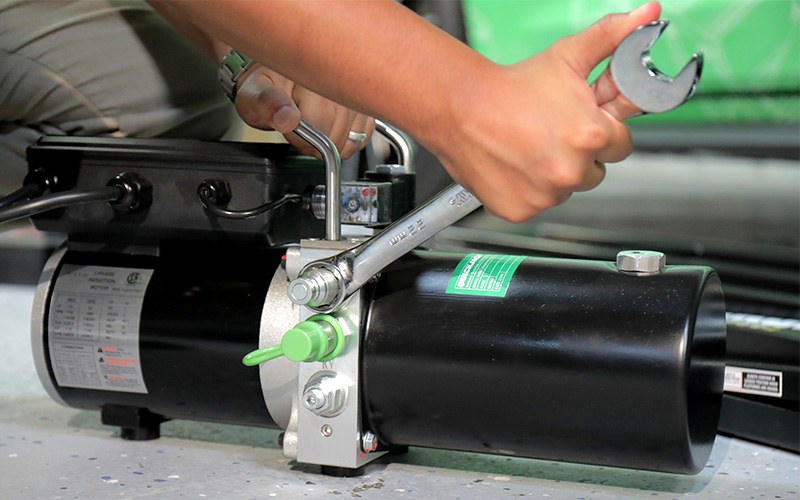 STEP 5
Final checklist before lift
A few final tasks remain: drain the extra packing oil, ensure the frames are lifting correctly and a final safety inspection.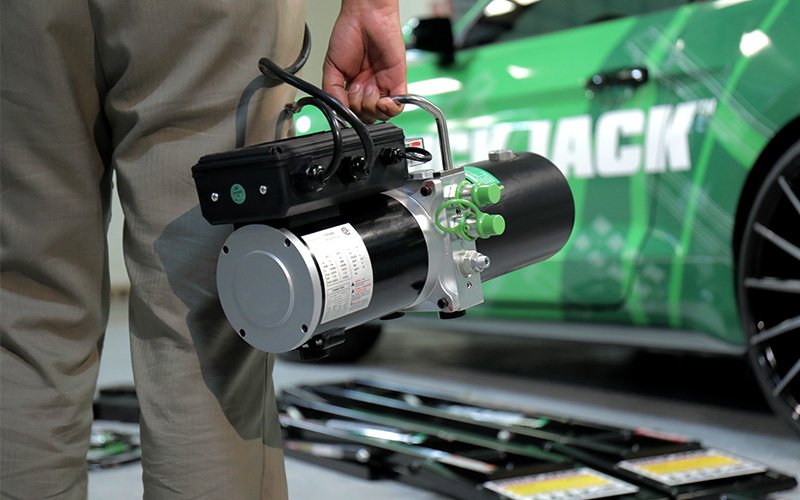 Operation
Storage
Specifications
Shop