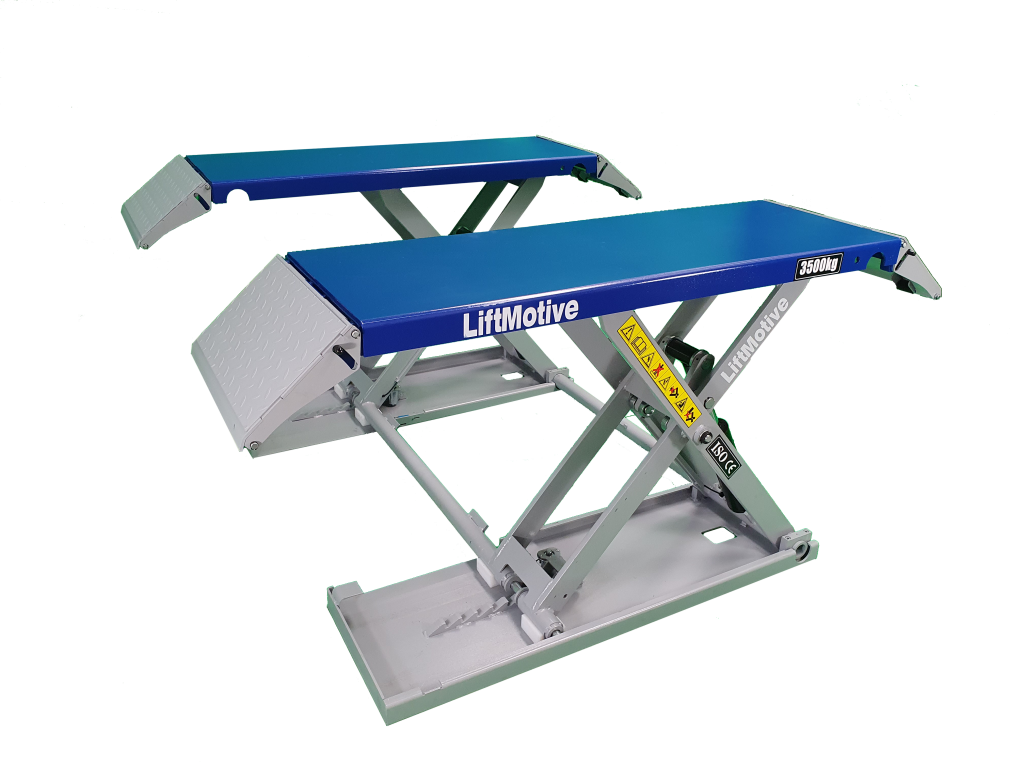 The LiftMotive LM-3500MR-P Mid Rise Portable Scissor lift. 
It is the perfect lift for commercial quick service bays and tire service specialists that need extra lifting height. It easily lifts a 3.500kg car or truck to a comfortable working height without requiring the user to position arms under the lifting points of the vehicle. Just drive the vehicle over the scissor lift ramps, position the heavy-duty rubber blocks under the correct lifting points and you are ready to work. Set up is quick, easy, and minimizes the potential for damage to the underside of the vehicle.
The convenient open middle of the portable Quick-Lift allows you easy access to the underside of the vehicle not easily accessible with many portable full structure mid-rise lifts. The approach ramps lock into position extending the runway platform length while providing a steady platform for any vehicle up to 1 meter. The dual power cylinders and the solid safety lock bars make the Quick-Lift one of the most versatile and easy to use portable scissor mid-rise lifts available.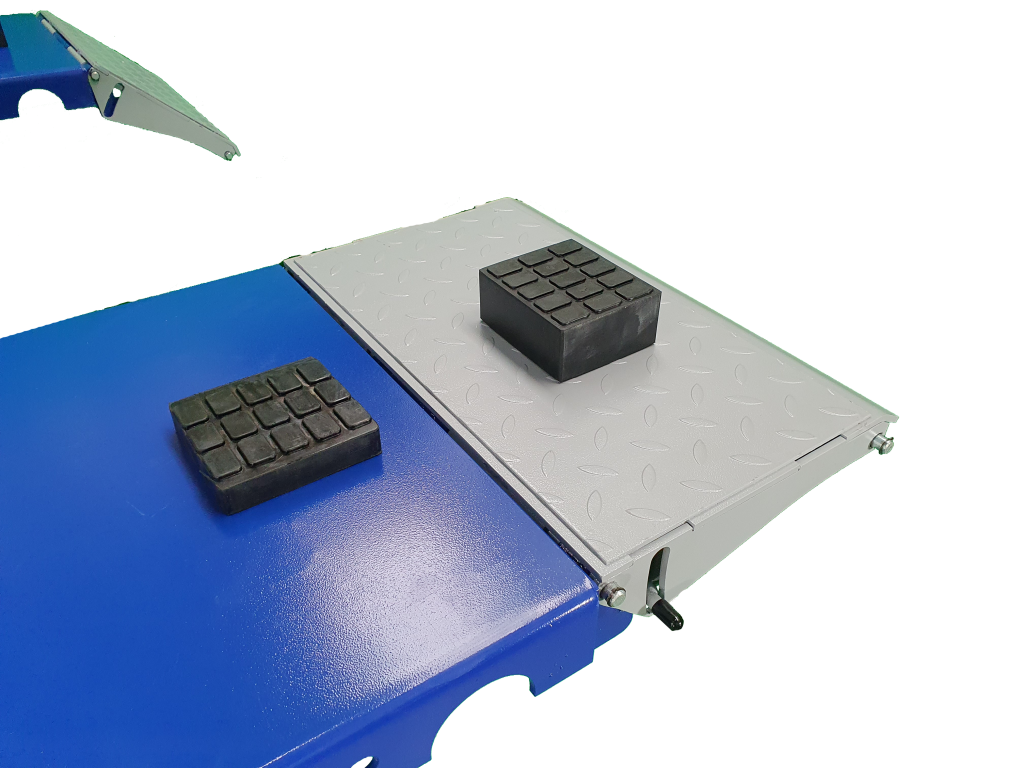 Ramps are lockable at full extension. This means the maximum lift point spread is adjustable for short and long wheelbased cars.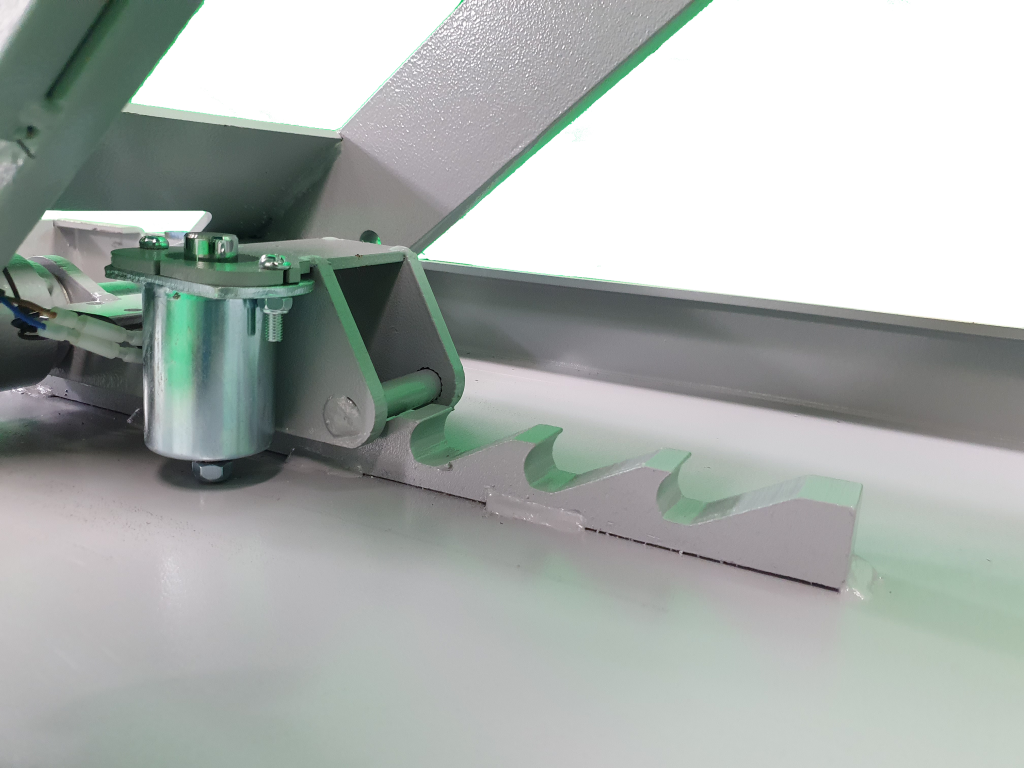 The lift is equipped with two high quality automatic engaging safety locks. The electric release wipes out the need for a pneumatic air supply.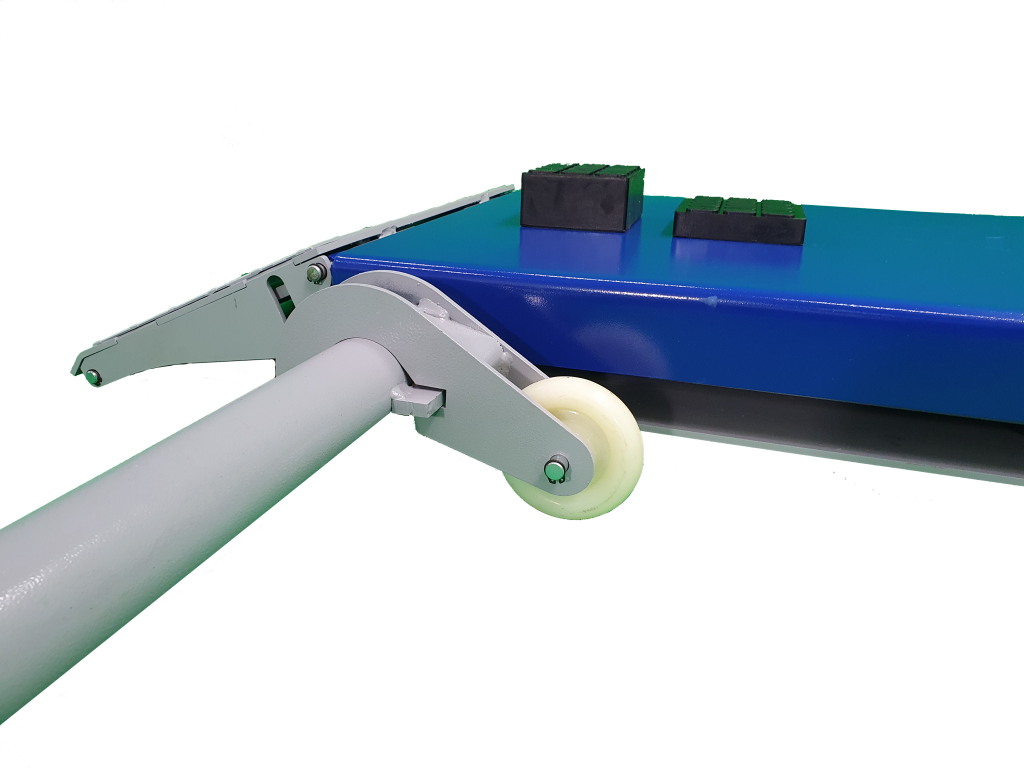 P stands for portable. A wheel kit and transport bar is included in the kit, this makes the lift portable to use it anywhere you want!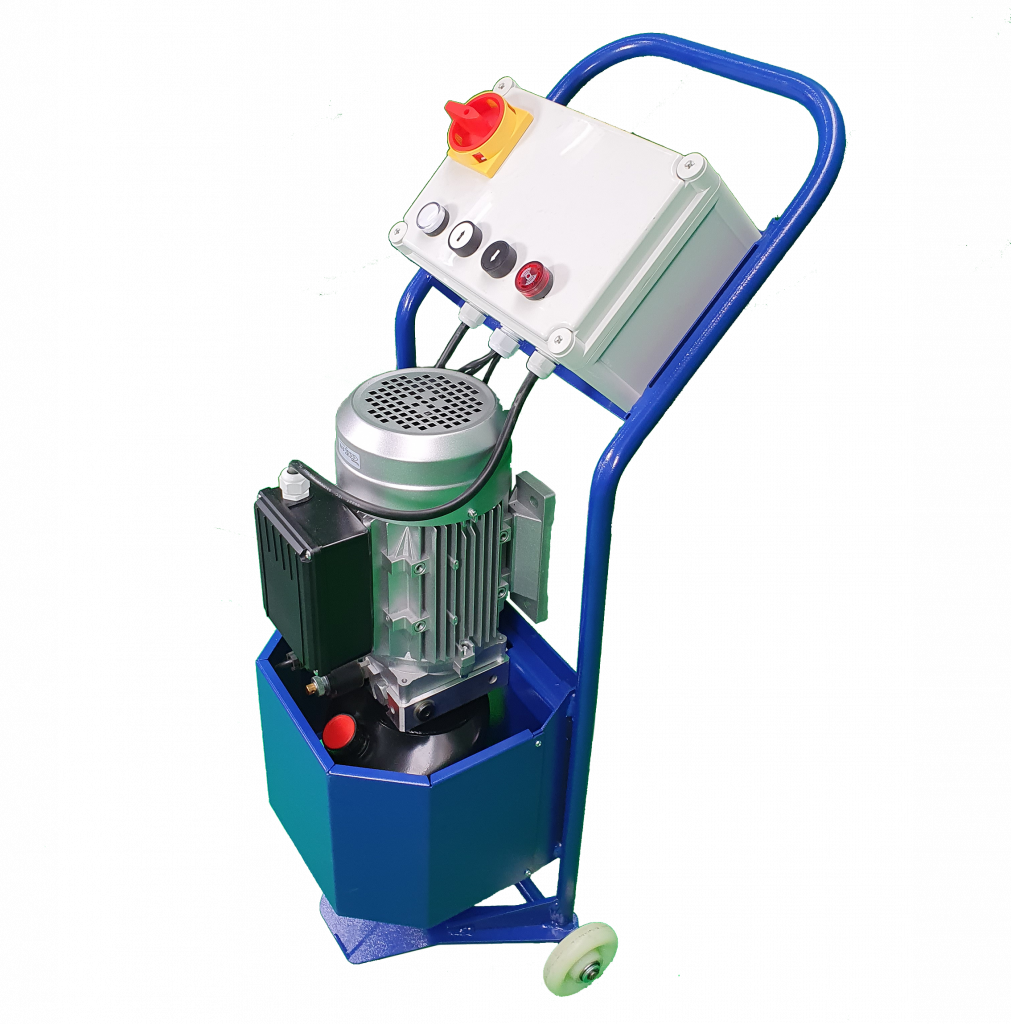 The durable hydraulic power-unit work on a 208-240V AC power-supply. This means it's the perfect setup for your home garage!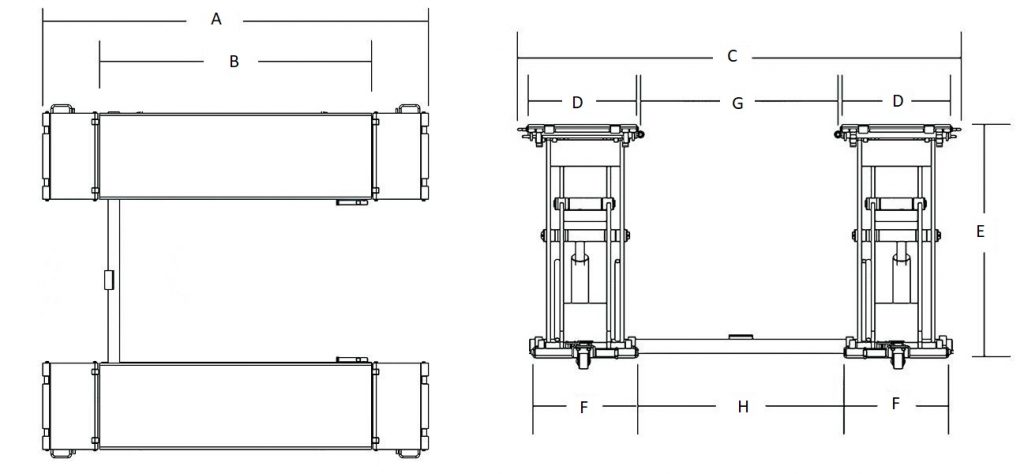 Technical Specifications
A – Max Lenght 2036MM
B – Min Lenght 1430MM
C – Overall Width 1860MM
D – Platform width 500MM
E – Max. Lifting height 1050MM
E – Min height 110MM
F – Platform width 500MM
G – Width between the platforms 860MM
H – Width between the platforms 860MM
Main Features
 208-240V AC Portable Hydraulic Power-unit
Time to Full Rise – 35 seconds
Time to Lower – 40 seconds
Noise level – 80dB
Working Temperature – 10 C – 40 C
Shipping Weight – 600KG