QuickJack Accessories Make the Difference
Get the most out of your portable lift with these feature-enhancing QuickJack accessories. From pinch-weld blocks to frame extensions, here is where to find all the QuickJack accessories you need to get the job done right. LiftMotive is the Europe distributor for QuickJack and we can supply you with any accessories shipped to any destination in Europe!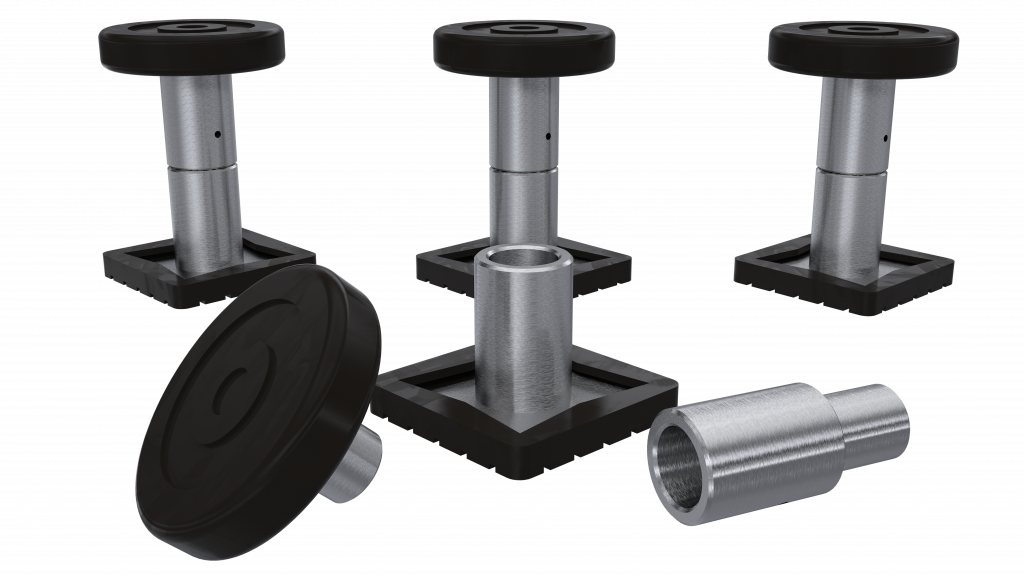 This twelve‐piece adapter set increases the service capability of the QuickJack BL-5000SLX/EXT, BL-7000SLX/EXT and 6000XLT series by providing stackable adapters that mount inside the lifting block trays.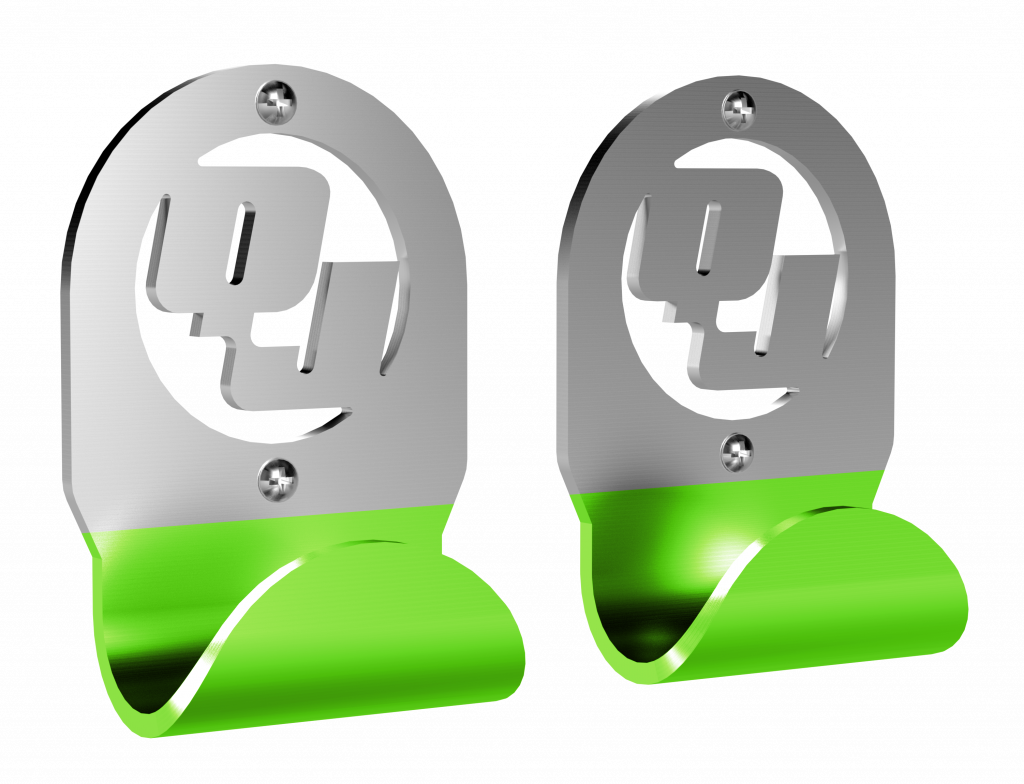 These sleek, brushed-steel wall mounts are the only official hangers designed and engineered by QuickJack. They're guaranteed to safely hold all QuickJack frames when mounted directly into a wall stud. Sold in sets of two.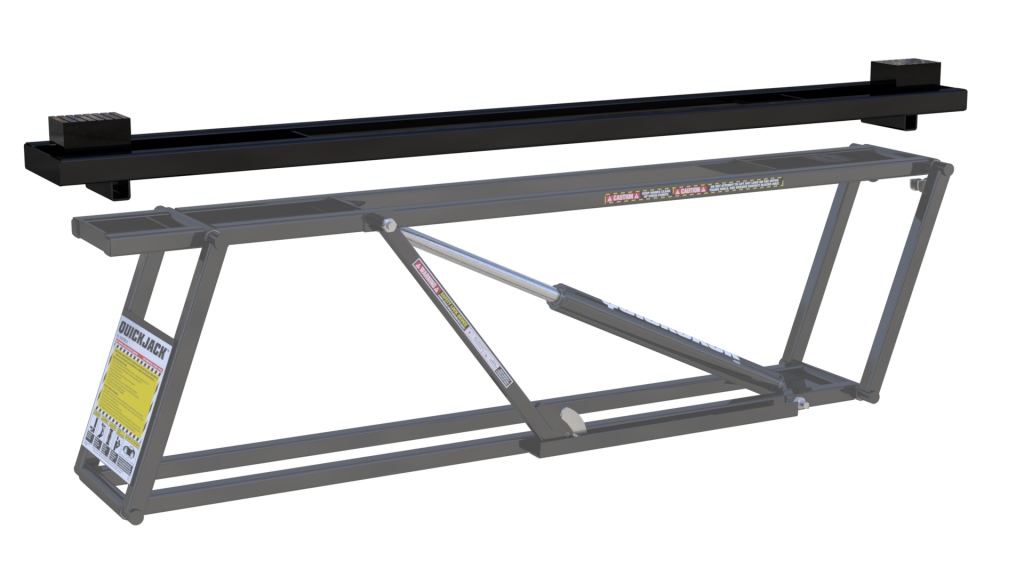 QuickJack's SLX frame extension kit increases the lift point spread of the BL-5000SLX and BL-7000SLX by 6 inches. Sold as a pair, these easy-to-use, removable adapters require no setup whatsoever. They're rugged, lightweight and give an SLX model the same reach as an extended-length EXT model.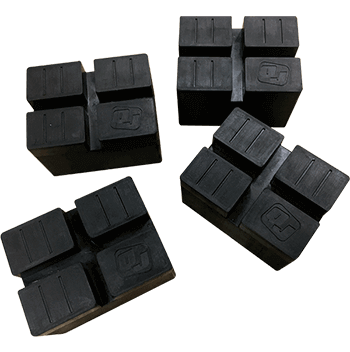 Urethane rubber block with pinch-weld design is perfect for vehicles with pinch weld frames. The harder rubber offers extra support for pinch weld vehicle types. These blocks fit with all QuickJack frame assemblies. Sold in sets of four.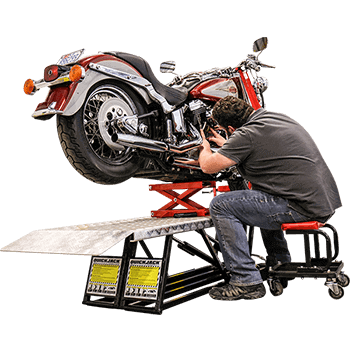 The QuickJack Motorcycle Lift Adapter Kit turns your portable car lift into a portable motorcycle service lift. Simply slide the QuickJack frames together, rest the lightweight aluminum platform on top and secure the assembly with a single pass-through locking pin. The stylish cold-formed diamond tread platform is light, easy to transport and made from rugged TIG-welded 6061-T6 aluminum, providing maximum grip and an attractive finish.